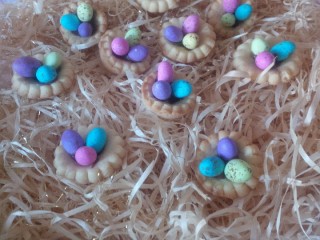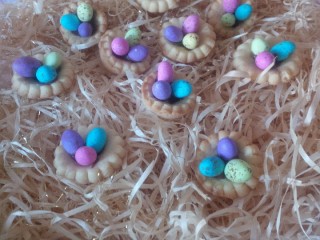 RECIPE
Bird nest biscuits

125 g (1/4lb) butter
½ cup icing sugar
Beat together until light and creamy
Add
1 egg
¼ cup maizena (corn flour)
1 teaspoon baking powder
1 teaspoon vanilla essence
Enough Flour to form soft dough(I used 1 ½ cups)
Mix well

Roll out dough between sheets of plastic.
Use small round scallop cutter (18mm) to make small discs
Put discs into mini cupcake pan. Makes 55 discs
Bake at 180 degrees till done
When cool use melted chocolate and stick speckled eggs into your nests.
Comments ordered by Newest
---