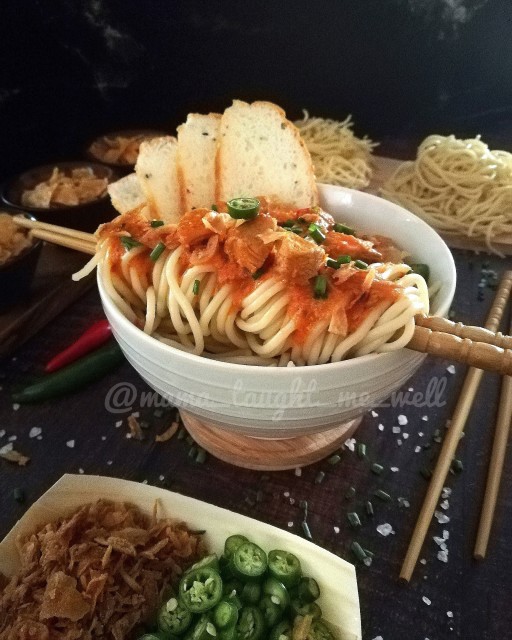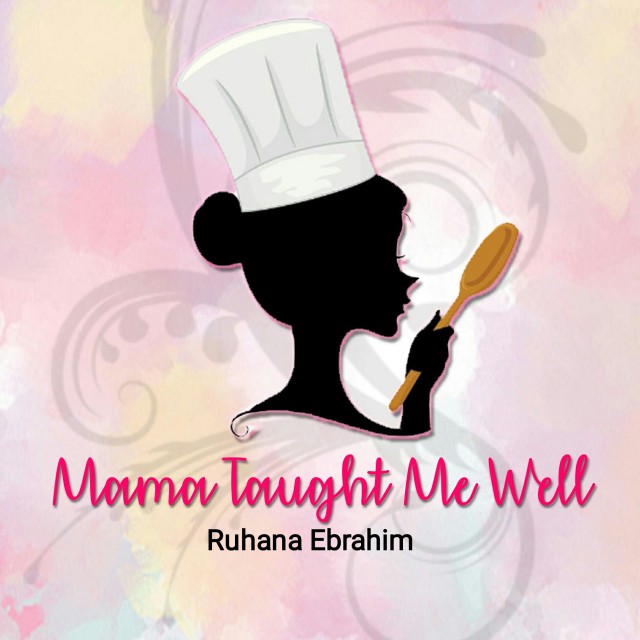 Ruhana Ebrahim
Grand Master
Interior Decorator.
Foodie!
Food styling.
Fusion Cooking.
Recreational baker.
Food Author of "Oh My Cupcakes!"
Mum and wife.
(Another 2 books on the way Insha Allah!)
---

South Africa
Joined 6 years ago
---
@mama_taught_me_well
INGREDIENTS
Chicken khowse (noodles)(A.k.a Burmese Khow Suey)
Rec cred: Ruhana EbrahimPic cred: @mama_taught_me_well
Ingredients:1kg chicken fillet (chunky cubes),2 medium onions (sliced),2 large tomatoes (liquidized),1 tin coconut cream,2 pcs taj (cinnamon),3 lavang (cloves), 3 elachie pods (cardamom),2 tablespoon oil,2 tablespoon ghee (Clarified butter),½ teaspoon turmeric,1 teaspoon dhana jeeroo powder,1 teaspoon salt,1 teaspoon chilli powder,½ teaspoon rough red chillies,¼ teaspoon white pepper powder,½ tablespoon red ginger garlic masala,1 teaspoon ground ginger,½ teaspoon ground garlic,500g fettuccini/spaghetti pasta,Sliced green chillies (garnish),Fried onion (garnish),Samoosa pur (cut in strips and fried- garnish).
METHOD
1. Braise 1 ½ onions in oil, leaving aside other ½ to fry as a garnish.2. Add ginger, garlic, taj, lavang and elachie to onions.3. Braise till garlic is pink. Add chicken and other spices, cook till tender.4. Add tomatoes, and allow liquid to burn out.5. Add coconut cream and let simmer to form a thickish "soup".6. Boil fettuccini till al-dente.7. Fry onions and pur till crispy. Slice chillies.8. Serve dish by plating fettuccini at bottom, spooning over the chicken curry, and sprinkling over as much samoosa pur, fried onions and sliced chillies as garnish as you like.
WOULD YOU LIKE TO ?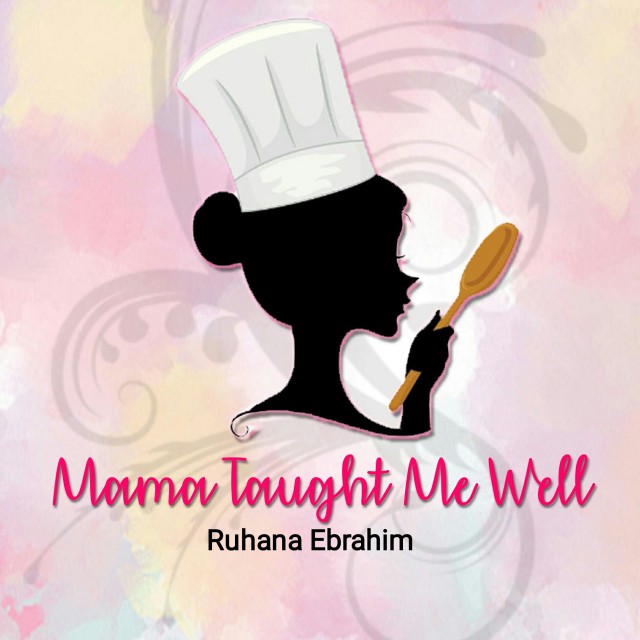 Ruhana Ebrahim
Grand Master
Interior Decorator.
Foodie!
Food styling.
Fusion Cooking.
Recreational baker.
Food Author of "Oh My Cupcakes!"
Mum and wife.
(Another 2 books on the way Insha Allah!)
---

South Africa
Joined 6 years ago
---
@mama_taught_me_well
COMMENTS
You May Also Like
Suggest Recipes