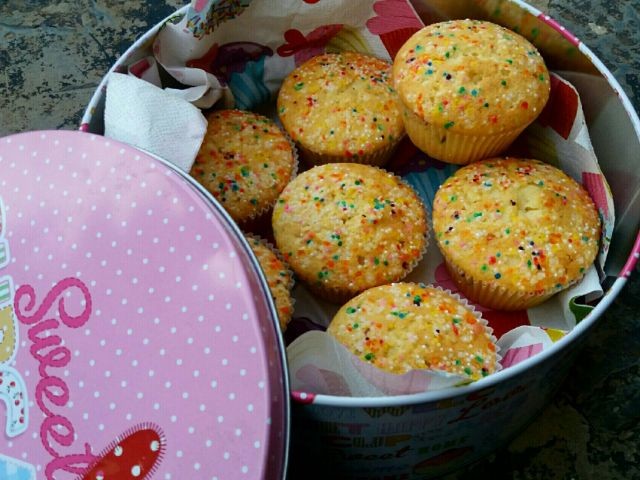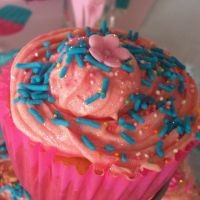 Nazeefa Carrim
Student Chef
Simple food, no measuring spoons needed in my kitchen. Blogger and wife. Believes that life is just better with frosting. ♡

---

South Africa
Joined 7 years ago
INGREDIENTS
2 Eggs
¾ cups Sugar
½ cup Milk (a tad bit more if desired to form the perfect consistency)
1 ½ cups Flour
1 teaspoon Caramel Essence (You can use Vanilla or Orange aswell)
2 teaspoon Baking Powder
125g Margarine (I prefer Rama)
Sprinkles.
METHOD
Preheat oven to 180 degrees.
Sift the flour, baking powder and sugar together and then add to the eggs, milk, margarine, essence and beat till smooth batter forms.
Scoop into cups or moulds, decorate with sprinkles and bake for about 20 minutes, depending on your oven.
INFO & TIPS
While i love being in the kitchen, i sometimes find myself pressed for time, so my methods are usually quick and hassle free. This is my tried and tested fuss-free flop-free Cupcake Recipe. Passed from my mom to me. It literally takes less than 45 minutes from preparation to popping out the oven.
It rises really well so don't overfill the batter. Personally I like to use muffin pans and the big white muffin cups. It makes about 15 of those but much more if you use the regular cupcake pans and cups. I double the recipe sometimes because these cupcakes are so addictive, even without frosting.
WOULD YOU LIKE TO ?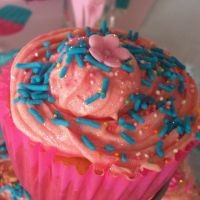 Nazeefa Carrim
Student Chef
Simple food, no measuring spoons needed in my kitchen. Blogger and wife. Believes that life is just better with frosting. ♡

---

South Africa
Joined 7 years ago
COMMENTS
You May Also Like
Suggest Recipes