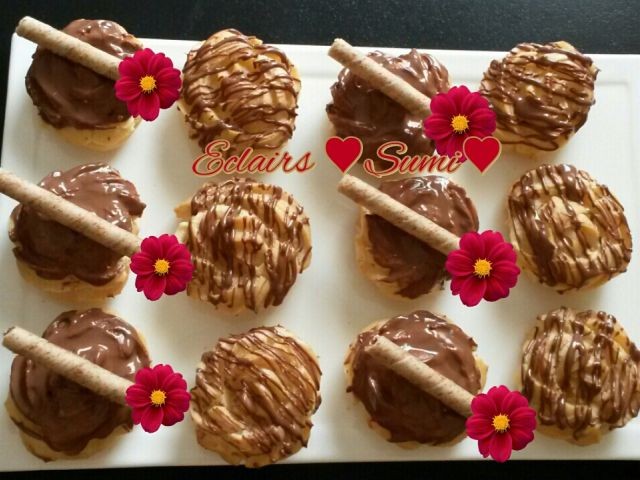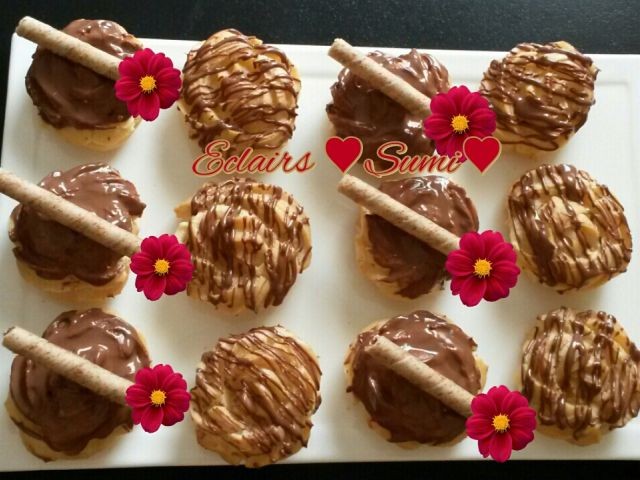 RECIPE
Eclairs

INGREDIENTS
1 cup water
½ cup oil
1 cup cake flour
3 eggs
3 teaspoon Vanilla ess wen beating (optional)

METHOD
Allow water and oil to boil in a saucepan. Remove saucepan from
the heat, add the cake flour ad mix. Carry on mixing over very
low heat until paste forms a ball and the sides of the saucepan
are clean. Place ball into a mixing bowl and allow to cool. Once
cooled beat in the eggs on at a time addition.Then add your eggs slowly and mix fast. Add some vasnilla ess. I use the kenwood machine so it beats quick. Pipe or spoon
mixture into non-stick or greased baking tray, and bake in
preheated oven at 180C for 45 minutues.

Decorating Tips:

Fill with whipped cream and caramel. Whipped cream and
strawberries. Whipped cream and banana or custard and top with
chocolate.

Comments ordered by Newest
---