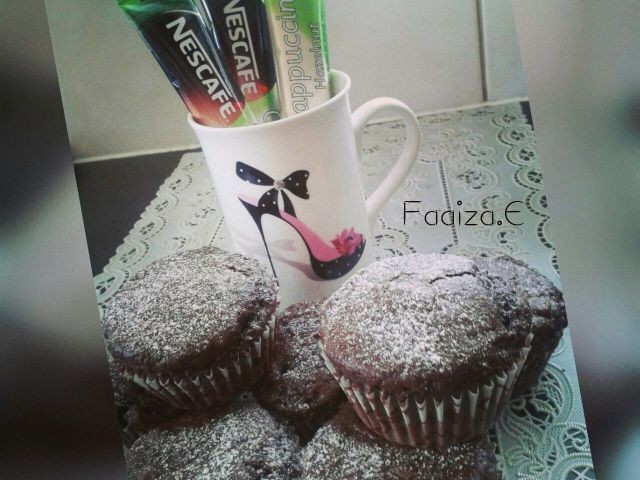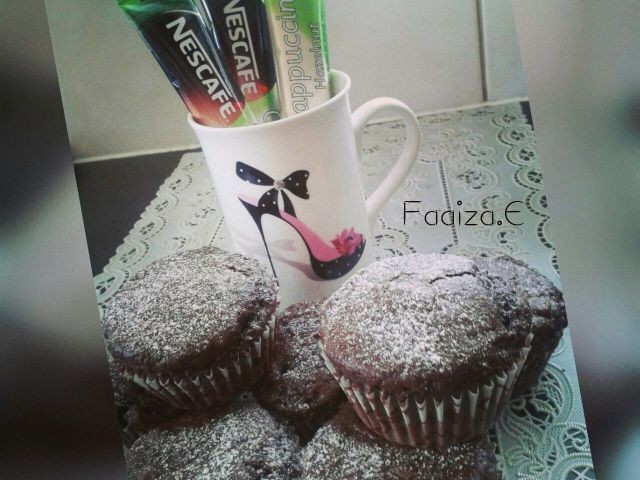 Chocolate Chip Muffins
By Faaiza
- KITCHEN HAND
INGREDIENTS
Choc Chip Muffins
Recipe and pic credit :Faaiza E
adapted from simply foods

1 cup flour
½cup sugar
3 tablespoon cocoa powder
2 teaspoon baking powder
¼ teaspoon salt
¼ cup choc chips
¼ cup chopped nuts
1 egg
⅔ cup milk
¼ cup oil


METHOD
Sift flour and cocoa.
Add rest of dry ingredients.
Whisk egg, milk and oil together. Add to dry ingredients.
Mix well.
Fill into muffin cases.
Bake at 180deg for 20-25 minutes.
Makes 12 muffins.


INFO / TIPS / CREDITS
I use this recipe for brownies as well.
BROWNIES:
substitute the
¼ cup of choc chips for ½ cup of chopped up chocolate chunks.
Bake in a square pan.
Cut into blocks and serve with chocolate sauce and vanilla ice cream.
it's divine..
Comments ordered by Newest
---