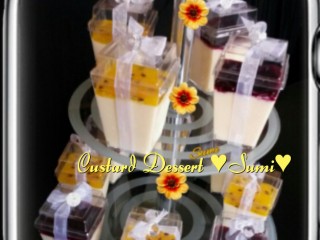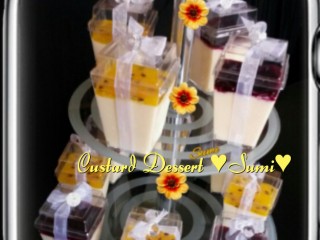 RECIPE
1lt milk, empty ¾ in a stainless steel pot
To the remaining milk add: 2 heaped tablespoons custard powder
4 heaped tablespoons NESPRAY milk powder
2 teaspoons falooda powder
Mix well just before adding to boiling milk

When milk starts to boil add custard mixture, mixing all the time until it boils. One good boil is sufficient. Remove from stove and add 1 big tin condense milk and half a tin nestle cream.
Pour into Pyrex bowls. Strain if lumpy. Cool then decorate with remaining cream, strawberries and kiwi or as desired.

Comments ordered by Newest
---