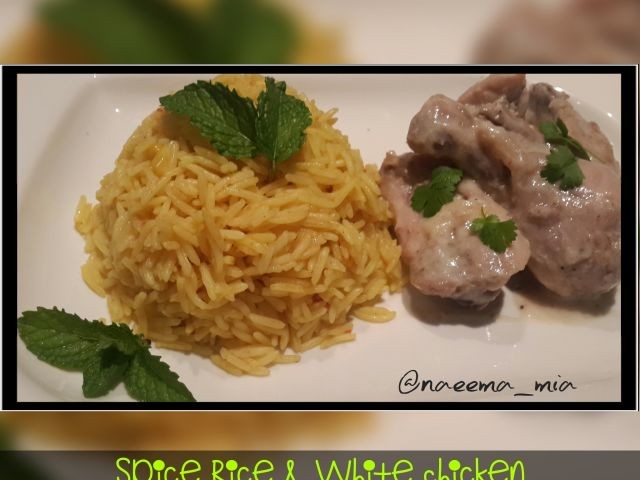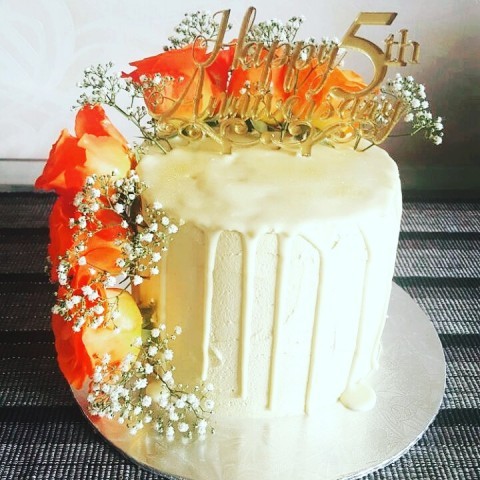 Naeema Mia
MASTER CHEF
---

South Africa
Joined 5 years ago
---
@thedazzlingdishes
RECIPE
Spice rice with white sauce chicken
Picture credit :@naeema_mia

1 chicken, cut wash and drain
1 teaspoon salt
½ teaspoon freshly ground black pepper
1 teaspoon green masala
1 teaspoon ginger and garlic
Cook chicken until half done
2 tablespoon butter
1 tablespoon corn flour
Braise, then add 2 cups milk stir and add to chicken cook until done.

Spice rice
2 cups rice
Par boiled
4 teaspoon spice for rice
Pinch of arad (Turmeric)
¼ cup mixed veg
Butter
Heat butter, add rice spice and veg. Add little water, cover with lid steam until done.
WOULD YOU LIKE TO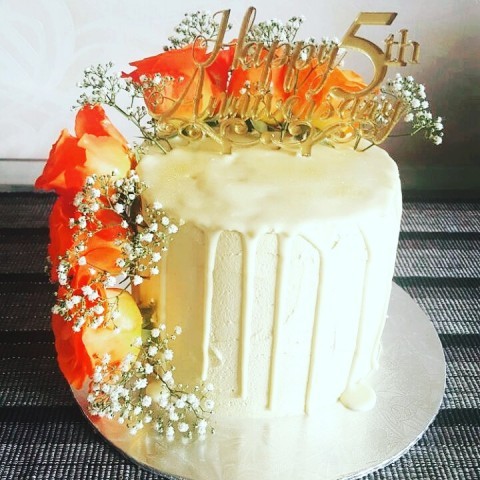 Naeema Mia
MASTER CHEF
---

South Africa
Joined 5 years ago
---
@thedazzlingdishes
COMMENTS
You May Also Like
Suggest Recipes