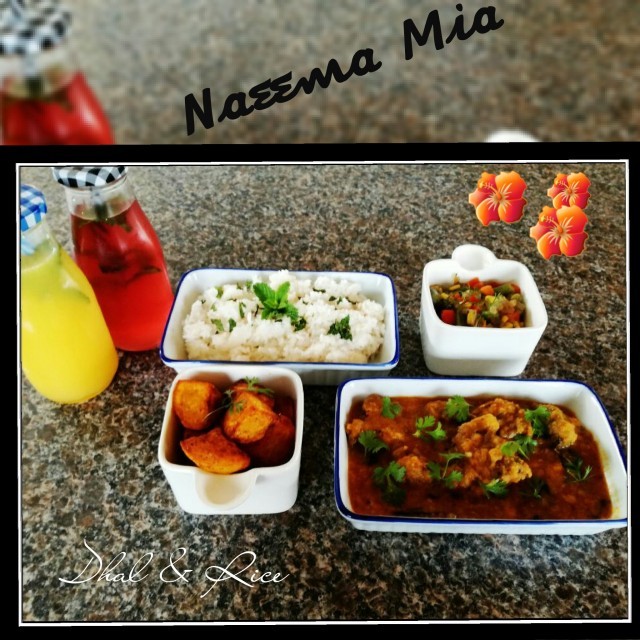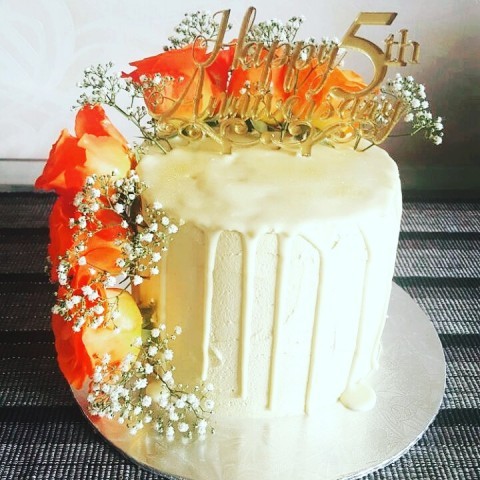 Naeema Mia
Master Chef
---

South Africa
Joined 6 years ago
---
@thedazzlingdishes
CREDITS
Recipe 📒: @thedazzlingdishes


INGREDIENTS
Dhal:1 cup oil dhal¼ cup yellow dhal¼ cup pink dhal1 teaspoon Ajmo (Tymol seed) seeds1 teaspoon vinegar 1 teaspoon bicarb of soda ±3 cups water or more
1 kg Mutton pieces, wash and drain 2 medium onions, sliced thinly 3 tomatoes, grated 2 teaspoon ginger and garlic1 full teaspoon red masala 1 teaspoon chilli powder 1 full teaspoon dhana powder1 level teaspoon jeeru (cumin) powder ½ teaspoon arad (Turmeric) ½ teaspoon saumph powder Salt to taste 1 tablespoon vinegar Cinnamon stick Cardamon pods Pepperscons Cloves ghee (Clarified butter)
Vagaar:2 tablespoon ghee (Clarified butter) 1 teaspoon jeeru (cumin) seeds 1 teaspoon mustard seeds Few curry leaves Few mint leaves dhania (coriander) ½ teaspoon crushed garlic ½ teaspoon crushed green chillies

Rice :2 cups rice 3 cups water Salt 2 tablespoon ghee (Clarified butter)/oil
Mixed veg :¼ onion 1 ½ cups frozen mixed vegSalt and pepper to taste¼ teaspoon lemon pepper 1 tablespoon ghee (Clarified butter)

Crispy potatoes :3 - 4 medium potatoes 1 teaspoon chilli powder 1 teaspoon salt ½ teaspoon arad (Turmeric) Olive oil and oil for frying
METHOD
Dhal : In a pot add water, dhals, Ajmo (Tymol seed) seeds, vinegar and bicarb. Boil on medium heat until lentils are tender and mushy. Add more water if necessary.. Set aside
- braise onion in ghee (Clarified butter) until golden brown with whole spices.- add rest of the spices and braise for a minute.- add the mutton, cook for 15 minutes.- then add the tomatoes, cook for 45 minutes on medium heat or until meat is tender.- add the dhal to the mutton, mix well , allow to boil few minutes.- in a small pan heat the ghee (Clarified butter), jeeru (cumin), mustard seeds, curry leaves, mint and dhania (coriander) for the Vagaar, braise few minutes then add the garlic and chillies, braise few seconds.-add the Vagaar to the dhal and mix nicely- Garnish with fresh dhania (coriander).
Rice :Boil rice with ghee (Clarified butter) & salt water until cooked through. Lower heat, and steam for 15 minutes on low.
Mixed veg:Braise onion in ghee (Clarified butter) until transparent, do not brown. Add mixed vegetables season, add little water and steam until veg tender.
Crispy potatoes : - Peel and cube potatoes. Fry in hot oil golden brown.
- Remove from oil in a oven pan, add spice and mix well.- Drizzle with olive oil put in the oven on 180 deg until nice and crispy ±30 minutes. Done!! Enjoy!!
POSTED ON
10 Feb 2017
WOULD YOU LIKE TO ?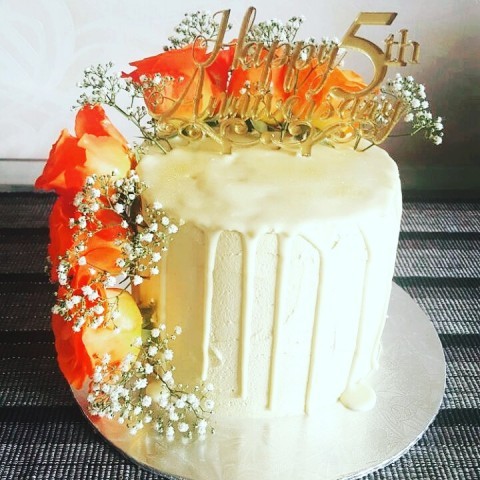 Naeema Mia
Master Chef
---

South Africa
Joined 6 years ago
---
@thedazzlingdishes
COMMENTS
You May Also Like
Suggest Recipes