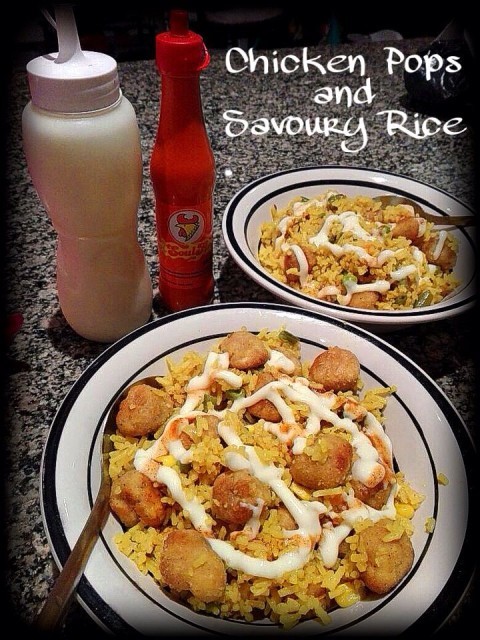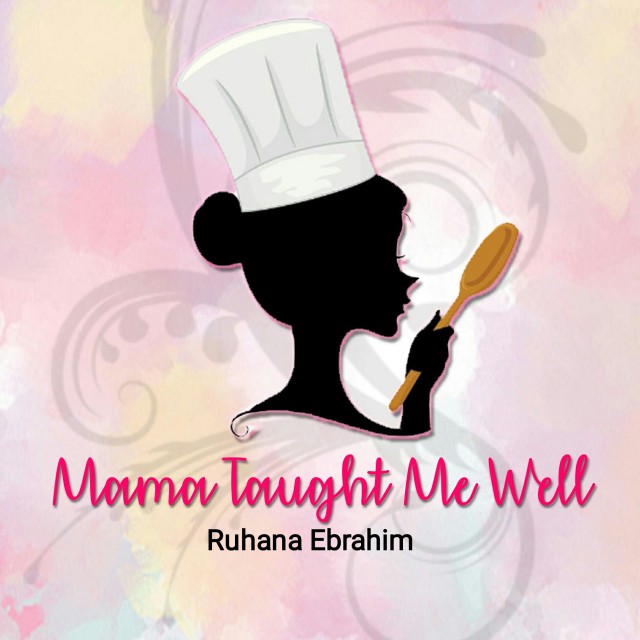 Ruhana Ebrahim
Grand Master
Interior Decorator.
Foodie!
Food styling.
Fusion Cooking.
Recreational baker.
Food Author of "Oh My Cupcakes!"
Mum and wife.
(Another 2 books on the way Insha Allah!)
---

South Africa
Joined 6 years ago
---
@mama_taught_me_well
INGREDIENTS
Chicken Pops & Savoury Rice

Rec cred: ruhana ebrahim
Pic cred: @mama_taught_me_well

Ingredients:
1 ½ cups basmati rice
3 cups water
2 cups frozen mixed veg
1 onion (sliced)
1 piece taj (cinnamon)
1 teaspoon Jeeru (Cumin) (cumin) seeds
2 tablespoon oil
1 teaspoon rough salt
Good pinch turmeric powder
Robertson's spice for rice
Calisto's prego spice
350-500g store bought chicken pops
Cross & Blackwell Trim
Chicken Lickin Soul Fire sauce

METHOD
Braise onion in oil with Jeeru (Cumin) and taj until golden.
Add water, salt and turmeric, cover pot with lid. Bring to boil.
Add washed rice and veggies and cook on medium heat till ¾ water burnt out.
Drop heat to lowest and allow to steam and rice to puff up.
When done allow to cool a little and season to taste with spices.
Bake pops in oven till crispy.
Serve with rice and sauces.
POSTED ON
18 May 2017
WOULD YOU LIKE TO ?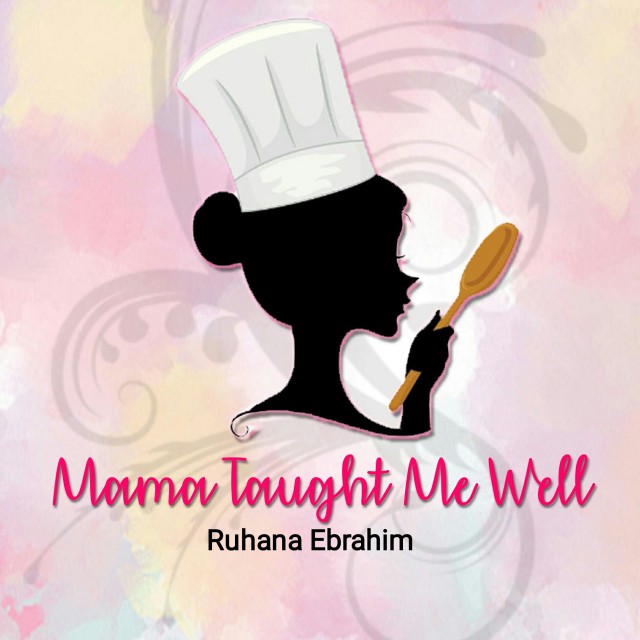 Ruhana Ebrahim
Grand Master
Interior Decorator.
Foodie!
Food styling.
Fusion Cooking.
Recreational baker.
Food Author of "Oh My Cupcakes!"
Mum and wife.
(Another 2 books on the way Insha Allah!)
---

South Africa
Joined 6 years ago
---
@mama_taught_me_well
COMMENTS
You May Also Like
Suggest Recipes