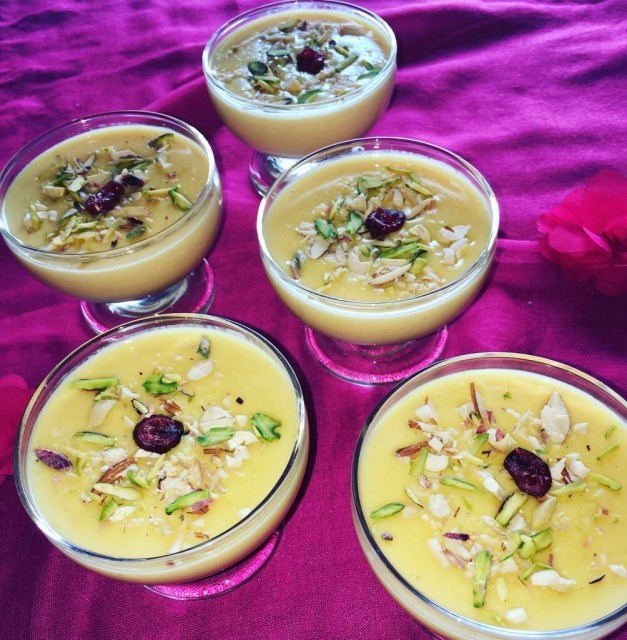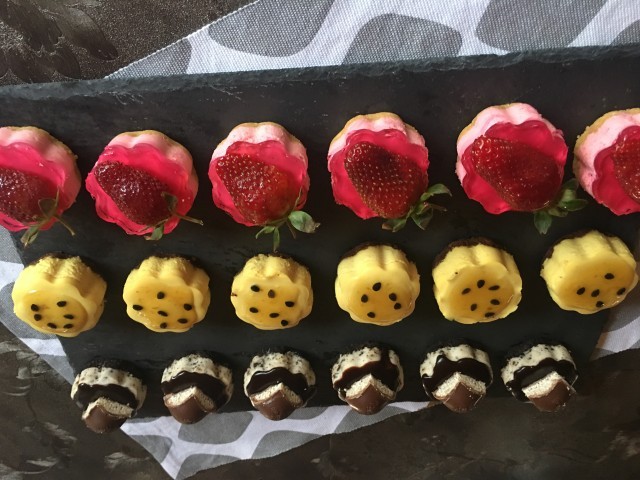 Mubina
Master Chef
Three lovely kids 👶🏻👲🏻👩🏻wonderful husband 💑 foodie n kitchen obsessed 🌺Instagram- @mubina_18
---

South Africa
Joined 6 years ago
---
@mubina_18
RECIPE
Mango Falooda 🍨🍨🍨
@mubina_18

½ liter milk
¾ teaspoon ghas powder
½ teaspoon Elaichi powder
2 tablespoon mango custard powder
Bring above ingredients to boil.
Now add ½ tin condensed milk
½ big tin nestle cream
Beat well.pour into glasses and set in the fridge.
INFO & TIPS
u can add 1/2 cup mango pupl insteat of mango custard.
POSTED ON
23 May 2017
WOULD YOU LIKE TO ?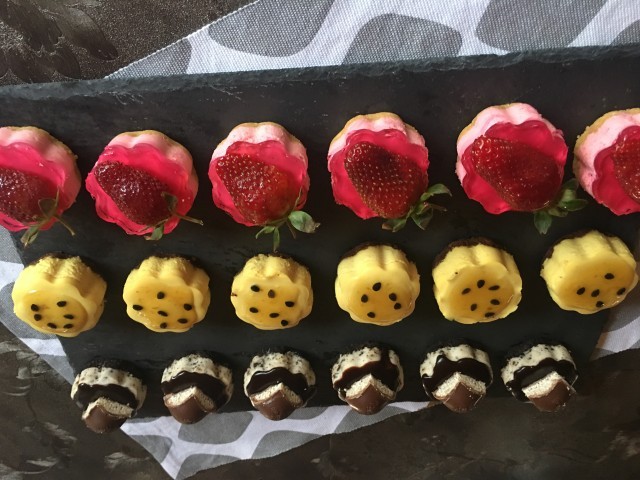 Mubina
Master Chef
Three lovely kids 👶🏻👲🏻👩🏻wonderful husband 💑 foodie n kitchen obsessed 🌺Instagram- @mubina_18
---

South Africa
Joined 6 years ago
---
@mubina_18
COMMENTS
You May Also Like
Suggest Recipes