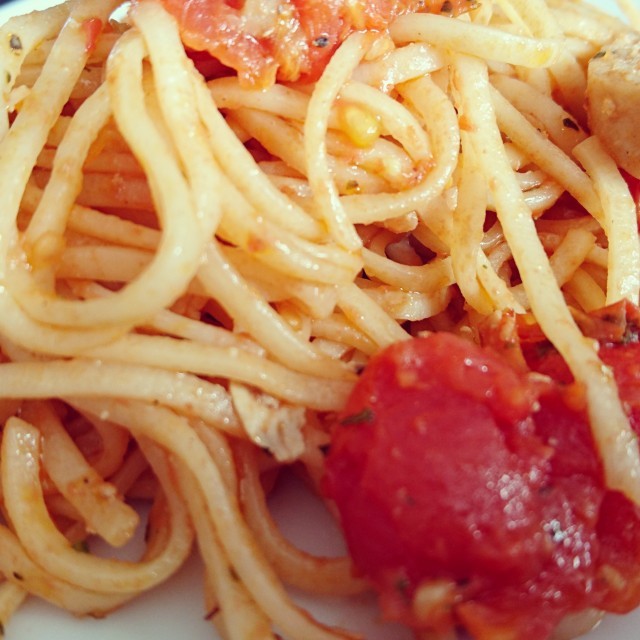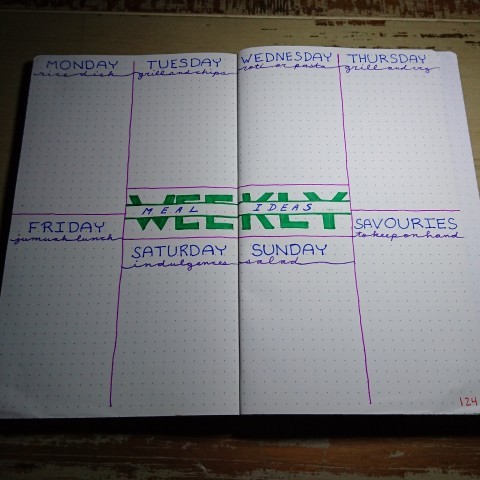 Yasmin Roberts
Kitchen Hand
Muslim American living in Joburg. Bullet Journal addict. Follow me for American and Tex Mex recipes. Owner of amatullah.life - follow me on Pinterest @amatullahlife
---

South Africa
Joined 5 years ago
INGREDIENTS
PASTA
250 grams angel hair pasta (cappelini d'angelo)

CHICKEN
olive oil
250 grams chicken fillet (boneless skinless chicken breast)
Sea salt and freshly ground black pepper
½ teaspoon minced garlic

SAUCE
olive oil
1 teaspoon minced garlic
500 grams cherry tomatoes (I prefer Romanitas but any variety should do)
½ teaspoon dried oregano
½ teaspoon mixed herbs (Italian seasoning)
½ teaspoon dried red pepper flakes
½ teaspoon cayenne pepper (optional)
½ teaspoon white pepper (optional)
Salt, to taste
Parmesan or other white, grated cheese for topping (optional)



METHOD
PASTA
Boil pasta in salted water until almost done. Remove from heat, rinse, and coat well with olive oil. Set aside, covered.

CHICKEN
Sprinkle chicken liberally with salt and pepper. Heat olive oil in a deep frying pan over medium heat. Add garlic but do not brown it, you're just looking to infuse the oil with garlic flavour. Add chicken and cook through. Set aside and when cool, cut it into strips.

SAUCE
Place olive oil in a deep frying pan or sauce pot over medium heat. Add garlic but again, do not brown the garlic. Add the cherry tomatoes. You must watch them constantly, stirring to avoid them from burning. As they cook the skins will burst and make a lovely sauce. This entire process takes about 20 minutes. You can add portions of the leftover pasta water if it is becoming too thick or sticking, but add in moderation; if you add too much you will be cooking the sauce down for a long time.

Once your tomatoes have burst and a nice sauce has revealed itself, add the remaining spices. If you add all the peppers, it will be strong. If you only add the crushed red pepper it should still be kid friendly.

Gently mix in the pasta and chicken, taking care not to break the pieces. Let the pasta continue simmering in the sauce until the pasta is to your desired softness. Top with grated cheese and serve hot.

INFO & TIPS
You can butterfly the chicken if you want it to cook faster. I cook the chicken in a large pan and then use that to make the sauce. This not only reduces the amount of dirty dishes, but it adds a nice flavour to the sauce as well.

Goes great with garlic bread.

POSTED ON
26 Jul 2017
WOULD YOU LIKE TO ?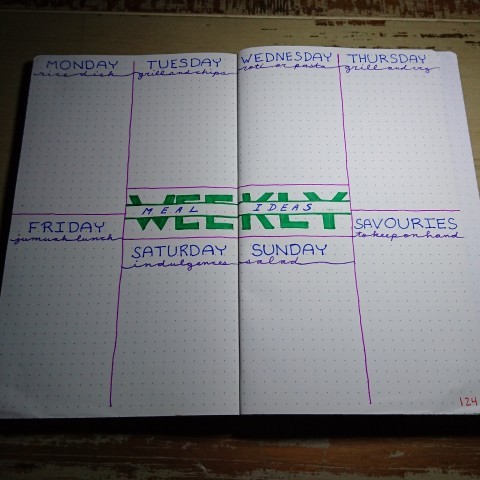 Yasmin Roberts
Kitchen Hand
Muslim American living in Joburg. Bullet Journal addict. Follow me for American and Tex Mex recipes. Owner of amatullah.life - follow me on Pinterest @amatullahlife
---

South Africa
Joined 5 years ago
COMMENTS
You May Also Like
Suggest Recipes
Angel Hair Pasta With Burst Cherry Tomato Sauce And Salt And Pepper Chicken is part of the
Pastas, Pizzas recipes
category