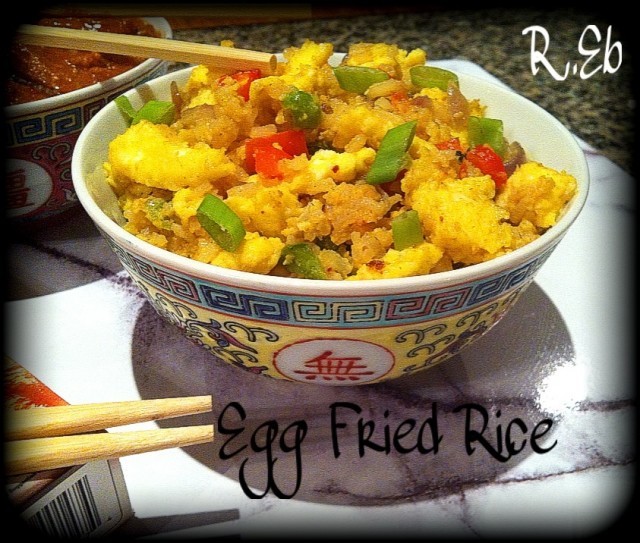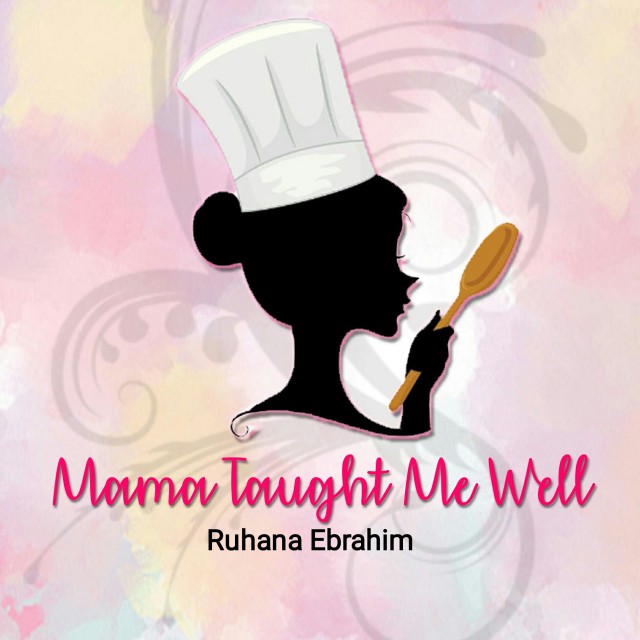 Ruhana Ebrahim
Grand Master
Interior Decorator.
Foodie!
Food styling.
Fusion Cooking.
Recreational baker.
Food Author of "Oh My Cupcakes!"
Mum and wife.
(Another 2 books on the way Insha Allah!)
---

South Africa
Joined 5 years ago
---
@mama_taught_me_well
INGREDIENTS
Egg Fried Rice
Pic Cred: ruhana ebrahimRec cred: @mama_taught_me_well
Ingredients:2 ½ cups rice (cooked)4 tablespoon oil1 red onion (diced)1 red pepper (diced)2 spring onions (sliced)½ cup frozen peas5 extra large eggs2 tablespoon water1 teaspoon salt½ teaspoon black pepper¼ teaspoon turmeric powder½ teaspoon paprika powder1 tablespoon soy sauce (optional)¼ teaspoon sugar2 red chillies (optional- largely sliced)
METHOD
1. Heat 2 tablespoon oil in wok.
2. Beat 3 eggs together with half the salt and pepper and scramble in pan. When done remove and leave aside.
3. Heat remainder oil.
4. Stir fry red onion till slightly softened, add red pepper and peas. Saute fir 2min. Then add cooked rice and remove any lumps.
5. Beat remainder eggs with remainder salt, pepper, water, turmeric and paprika.
6. Pour into wok over rice and cook into rice.
7. When done, add in sugar, salt and soy sauce.
8. Mix in and heat through, then add in reserved scrambled egg.
9. Garnish with spring onions and chilli.
10. Serve hot with Chicken/Steak Manchurian.
POSTED ON
07 Aug 2017
WOULD YOU LIKE TO ?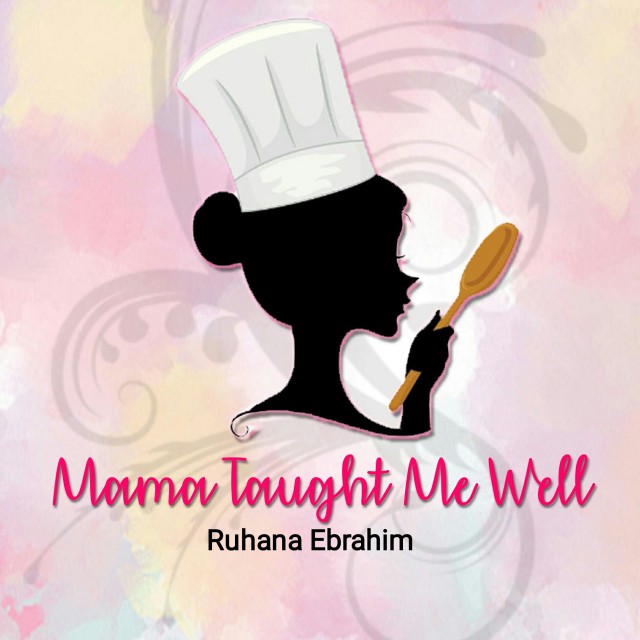 Ruhana Ebrahim
Grand Master
Interior Decorator.
Foodie!
Food styling.
Fusion Cooking.
Recreational baker.
Food Author of "Oh My Cupcakes!"
Mum and wife.
(Another 2 books on the way Insha Allah!)
---

South Africa
Joined 5 years ago
---
@mama_taught_me_well
COMMENTS
You May Also Like
Suggest Recipes