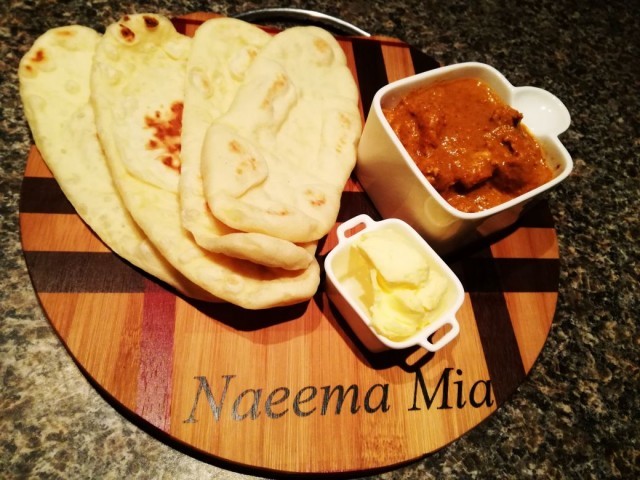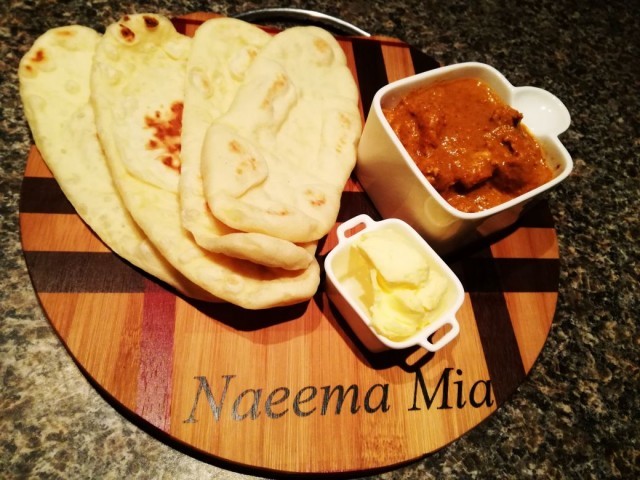 22
favs
3
coms
3.6K
views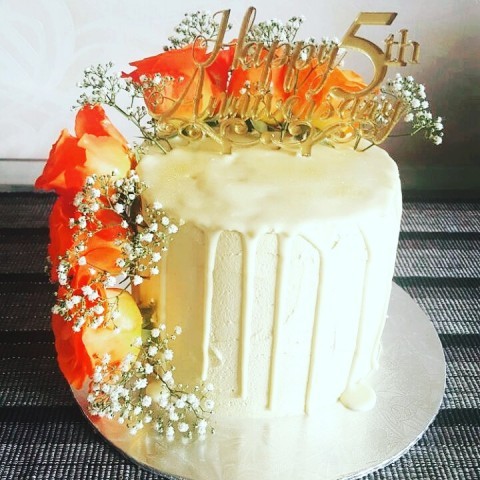 Naeema Mia
MASTER CHEF
409
2.3M
636

INGREDIENTS
Tandoori Butter Chicken
Recipe :@naeema_mia
Pic by :@naeema_mia

Marinade :
500g chicken fillet, cubed 2 cm
1 heaped teaspoon ginger and garlic paste
2 tablespoon tandoori spice
2 tablespoon fresh lemon juice
½ cup plain yoghurt
Salt to taste
1 tablespoon butter

Sauce :
2 tablespoon butter
1 onion chopped
2 small tomatoes cubed
1 teaspoon ginger and garlic paste
1 tablespoon dhana ground
½ tablespoon jeeru (cumin) ground
1 teaspoon chilli powder
½ teaspoon arad (Turmeric)
Salt to taste
¼ - ½ teaspoon garam masala
½ cup fresh cream



METHOD
* Mix all marinade ingredients except the butter together, add chicken fillet and leave to marinate 2 hours or more.
* Heat a pot with 2 tablespoon butter for sauce. Add the onion and Saute until soft and translucent. Make sure not to brown the onions.
* Add the ginger garlic and Braise few seconds then add the tomatoes and rest of spices for sauce, except for the cream and garam masala.
* Give the sauce a quick boil then add to a blender and blend until smooth set aside.
* Heat a pot with one tablespoon butter. Add marinated chicken and cook until meat changes color.
* Now add the sauce and cook over medium heat.
* When sauce starts to bubble add the cream and garam masala, simmer on low heat.
* Serve with Naan, Roti or Rice.


INFO & TIPS
[Optional : for a smokey flavor. Heat a piece of charcoal until red hot. In a small bowl add 2 tblsp butter and place the hot coal on the butter add the bowl to the pot with chicken and cover with lid. Leave for 2 - 3 minutes then open pot. Discard the coal and add remaining melted butter to the chicken]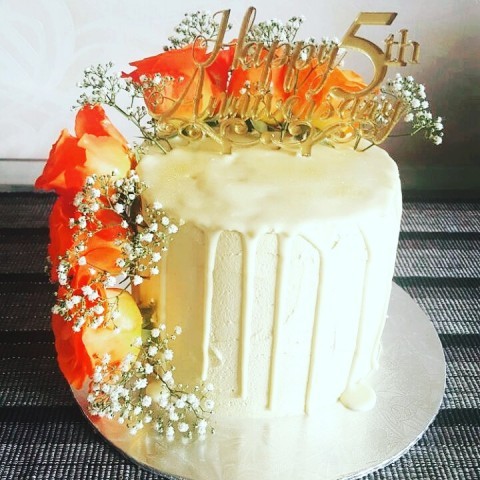 Naeema Mia
MASTER CHEF
409
2.3M
636

Comments
Ordered By Newest
---
---
Suggest Recipes
You May Like
Tandoori Butter Chicken is part of the
Chicken
recipes category