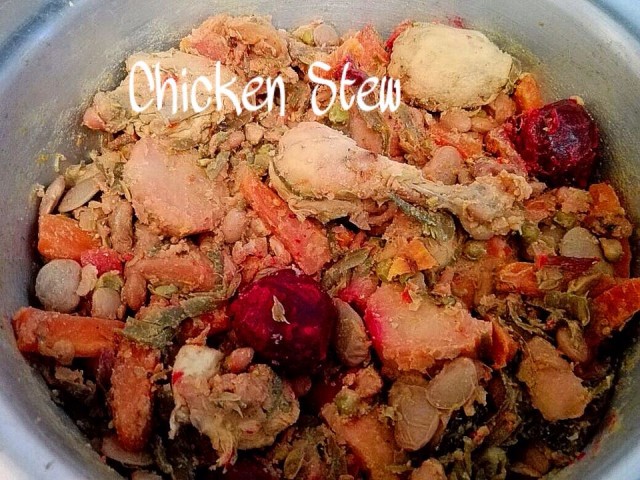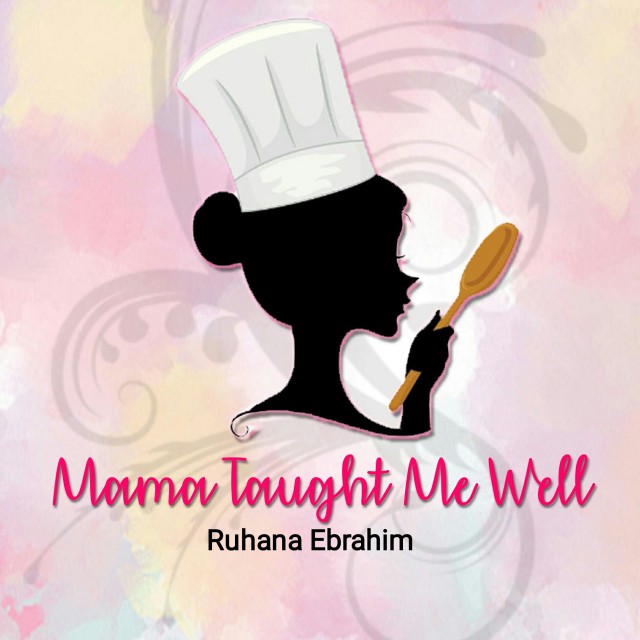 Ruhana Ebrahim
GRAND MASTER
Interior Decorator.
Foodie!
Food styling.
Fusion Cooking.
Recreational baker.
Food Author of "Oh My Cupcakes!"
Mum and wife.
(Another 2 books on the way Insha Allah!)
---

South Africa
Joined 5 years ago
---
@mama_taught_me_well
RECIPE
Chicken Stew (Dry)
(serves 4-6)

Recipe credit: Ruhana Ebrahim
Picture credit: @mama_taught_me_well

Ingredients:
1 large onion (sliced),
1kg chicen fillet/pieces,
4 medium potatoes (quartered),
2 large tomatoes (liquidized),
500ml sourmilk,
3 tablespoon lemon juice,
1 ½ - 2 teaspoon salt,
1 teaspoon chilli powder,
¼ teaspoon turmeric powder,
1 teaspoon dhana Jeeru (Cumin) powder,
¾ tablespoon red ginger garlic masala,
2 pieces taj (cinnamon sticks)
3 Elachi (cardomom) pods (cardamom),
1 cup double beans,
1 cup gadra (lima) beans,
100g - 200g french sliced green beans,
3 large carrots (cut in batons),
3 medium beetroot (quartered),
1 cup frozen peas.

METHOD:
1. Boil all beans separately, till cooked and tender. Note, only bring double beans to boil, then remove from heat and drain from water.
2. Peel and wash beetroot, cut and boil till a knife easily skewers it but is still firm. 
3. Separately marinate chicken in masala, spices, tomatoes and sour milk. 
4. Braise onion in oil with taj and Elachi (cardomom) till golden.
5. Remove chicken from marinade and add to onions on high heat and seal.
6. Drop to medium heat, remove taj and Elachi (cardomom), add in sour milk marinade and cook for 3 minutes.  
7. Add all beans, peas and carrots to pot.
8. Fry quartered potatoes until golden on outside and fluffy on inside.
9. When liquid in pot has reduced by half, add beetroot and potatoes and cook till no liquid remains.
10. May add water/ more sourmilk to make a little gravy if do not like stew dry.
11. Best served with soft white bread/ naan or roti.

Note: may add indian veg "drumsticks", broad beans or other veg of choice.
POSTED ON
12 Sep 2017
WOULD YOU LIKE TO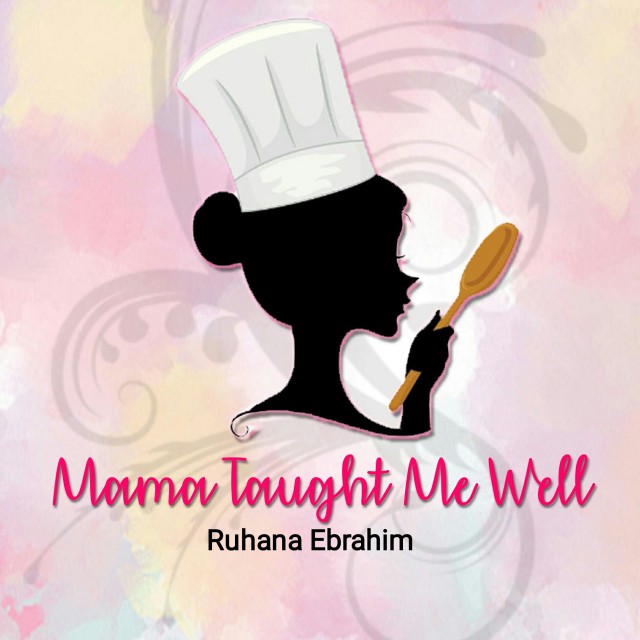 Ruhana Ebrahim
GRAND MASTER
Interior Decorator.
Foodie!
Food styling.
Fusion Cooking.
Recreational baker.
Food Author of "Oh My Cupcakes!"
Mum and wife.
(Another 2 books on the way Insha Allah!)
---

South Africa
Joined 5 years ago
---
@mama_taught_me_well
COMMENTS
You May Also Like
Suggest Recipes