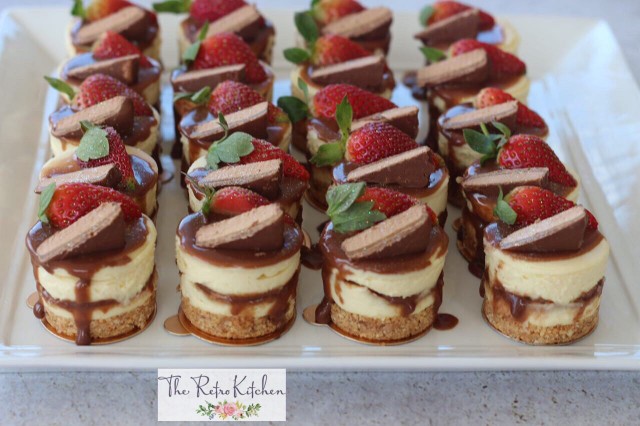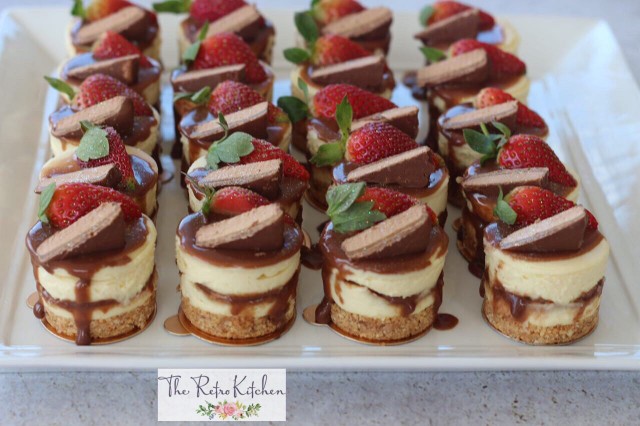 RECIPE
Recipe credit : @halaalrecipes (shabnam)
Crust
100g Marie biscuit
50g brown sugar
50g butter (melted)
1 bar one (42g -place in freezer for minimum one hour before use)
Bar one sauce
6 bar ones
100ml fresh cream
Pinch of salt
1 teaspoon very soft butter
Cheesecake
750g smooth cream cheese
180g icing sugar
1 teaspoon vanilla extract
350ml double thick cream
Making the crust
Place Marie biscuits in a food processor to make fine crumbs.
Grate the bar one- this is quite difficult but adds to the deliciousness of the cheesecake. Add the grated bar one, sugar and butter to the marie biscuits and mix well.
Place the biscuit mixture into a springform pan or mini cheesecake pans and place in the freezer to set.
Making the bar one sauce
Fill a pot half way with hot water. Bring to boil. Pour cream into a glass bowl and place the bowl on top of the pot making sure the water does not touch the bowl.
Once the cream has been slightly heated add the bar ones (2 at a time.) mix with a whisk continuously until smooth, fairly thick sauce. Whisk in the soft butter and pinch of salt. Remove from heat and set aside.
Making the cheesecake
Using a whisk, mix together the cream cheese, icing sugar and vanilla extract. Make sure everything is well combined then fold in the double cream.
Put half the cream cheese mixture over the biscuit crust. Spread evenly across then drizzle some bar one sauce over the cream cheese mixture.
Spread the balance of the cream cheese mixture on top. Smooth out with a spatula and freeze overnight.
Remove from tins and drizzle bar one sauce on top and decorate as you like.
Comments ordered by Newest
---