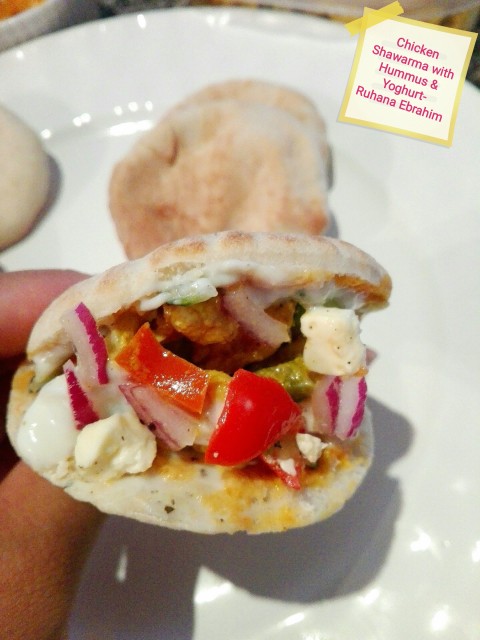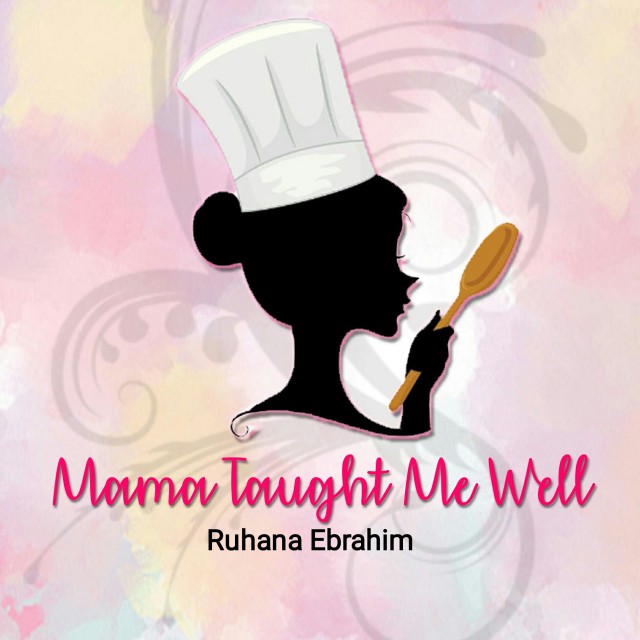 Ruhana Ebrahim
Grand Master
Interior Decorator.
Foodie!
Food styling.
Fusion Cooking.
Recreational baker.
Food Author of "Oh My Cupcakes!"
Mum and wife.
(Another 2 books on the way Insha Allah!)
---

South Africa
Joined 6 years ago
---
@mama_taught_me_well
CREDITS
Pic cred: Ruhana Ebrahim
Ric cred: @mama_taught_me_well


INGREDIENTS
Chicken-500g chicken fillet cubedZest and Juice of 1 lemon¼ cup olive oil2 tablespoon ground garlic1 teaspoon salt½ teaspoon ground black pepper1 teaspoon dhana jeeroo powder1 teaspoon chilli powder¼ teaspoon turmeric powderPinch of nutmeg powderPinch of clove powder
Red Pepper Hummus-1 red pepper 1⁄2 can chickpeas (rinsed & drained)1 tablespoon garlic2 tablespoon sesame seeds2 tablespoon lemon juice3-4 tablespoon olive oil1⁄4 teaspoon salt 1⁄4 teaspoon pepper1⁄4 teaspoon chilli powder
Yoghurt sauce-250ml plain yoghurt1 teaspoon crushed garlic½ teaspoon sugar½ crushed black pepper½ teaspoon saltPinch dried herbs
Also needed-Store bought pitasCucumbers, Tomatoes, Olives,Red onion,Coriander.
METHOD
Hummus-1. On an oven tray place deseeded and rinsed pepper. (I cut into 8 pieces).2. Roast till charred.3. Blend all ingredients for hummus and puree on high speed until smooth. 
Chicken-1. Mix all ingredients and marinade chicken. 2. Place in fridge for 30min. 3. Cook on stove till chicken is done.
Yoghurt Sauce-Mix all ingredients & leave aside.
Assembly-1. Lightly toast pitas on tawa.2. Cut open and generously spread hummus inside.3. Spoon in little chicken, chopped veg, chopped coriander, a little yoghurt, more chicken, chopped veg & little yoghurt, chopped coriander. Serve hot.
POSTED ON
12 Mar 2018
WOULD YOU LIKE TO ?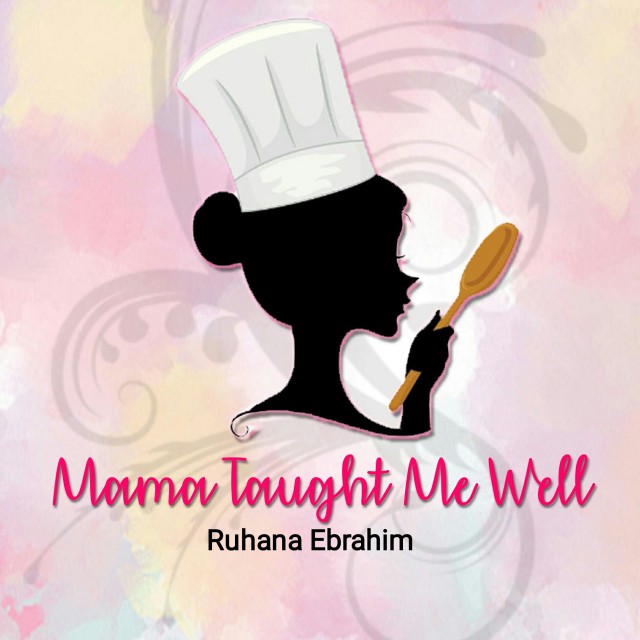 Ruhana Ebrahim
Grand Master
Interior Decorator.
Foodie!
Food styling.
Fusion Cooking.
Recreational baker.
Food Author of "Oh My Cupcakes!"
Mum and wife.
(Another 2 books on the way Insha Allah!)
---

South Africa
Joined 6 years ago
---
@mama_taught_me_well
COMMENTS
You May Also Like
Suggest Recipes