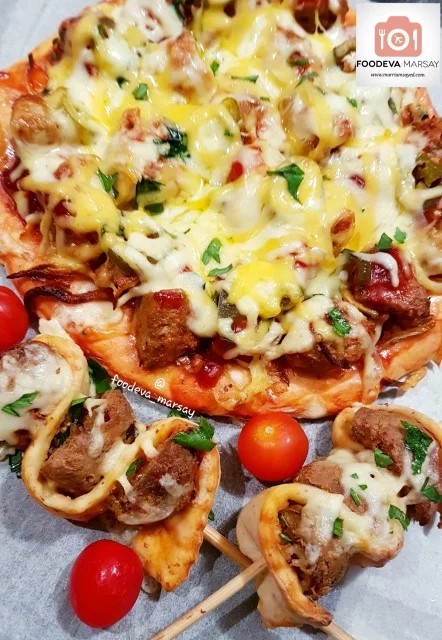 By Foodeva Marsay (marriam S)
KEBAB/MEATBALL PIZZA (WANT NOT WASTE NOT) @foodeva_marsay Many of you know of my #wantnotwastenot hashtag ... and if you just learning about it...then here is another waste not whip up you can do with leftovers.
Throwback to some time in 2016 when I made these. I used Leftover #kebab / #meatballs to make a Pizza and a couple pizza twists on a stick. All you do is prepare pizza base (shared before) and top with chopped kebabs, sprinkle on carmelized onions and chopped jalapenos.Add sauce of your choice, here I dotted with regular tomato sauce as the kebabs were spicy and I also topped with jalapeno. Baked as usual topped with a mix of cheddar and mozzarella.
The kebab pizza twists on a stick, I cut off strips of pizza dough, smeared with pizza tomato sauce on base, and wrapped it around chunks of kebab . Baked as usual (shorter time as strips are smaller) and sprinkled cheese after done. Served with a side salad..it was delicious. remember to soak your wooden skewers in water for 30 minutes prior to using ( @foodeva_marsay )
kindly share as posted, www.marriamsayed.com
DO TAG ME IN YOUR WANT NOT WASTE NOT Creations...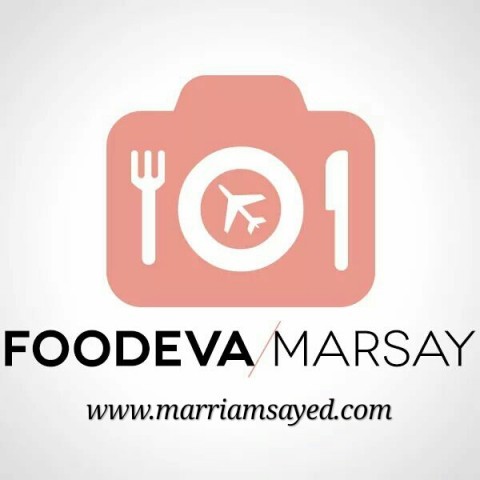 Foodeva Marsay (marriam S)
Kitchen Fundi
Aspiring to Inspire for the pleasure of my Creator above. Have a peek,(and follow), at my Foodeva Marsay Blog on link :-)

www.marriamsayed.com

Facebook Page
www.facebook.com/FoodevaMarsay/
---

South Africa
Joined 12 years ago
---
@foodeva_marsay