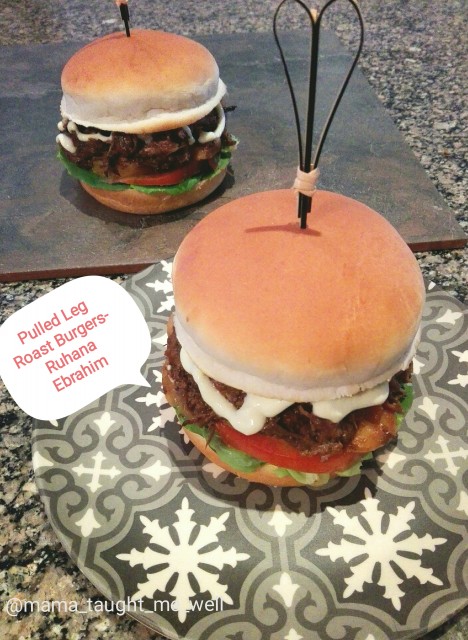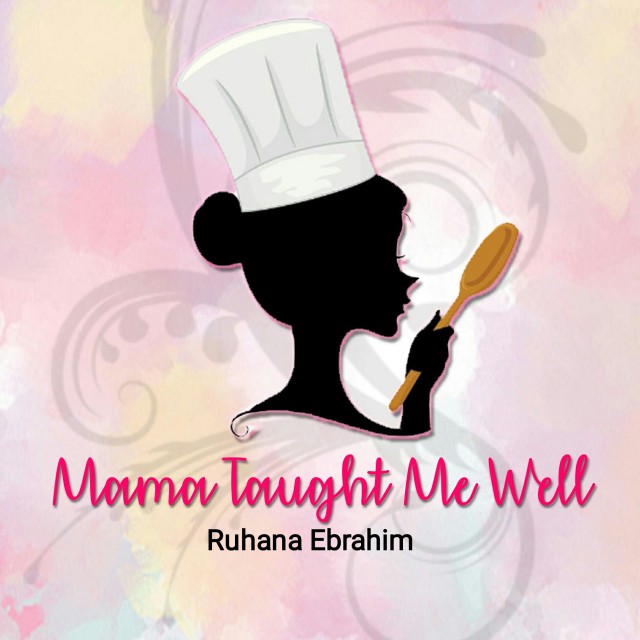 Ruhana Ebrahim
Grand Master
Interior Decorator.
Foodie!
Food styling.
Fusion Cooking.
Recreational baker.
Food Author of "Oh My Cupcakes!"
Mum and wife.
(Another 2 books on the way Insha Allah!)
---

South Africa
Joined 6 years ago
---
@mama_taught_me_well
RECIPE
Pulled Leg Roast Burgers
This recipe requires leftover Leg Roast. I use my...Classic Masala Leg Roast
Rec cred: Ruhana EbrahimPic cred: @mama_taught_me_well
Ingredients:2kg whole mutton leg, 3 tablespoon ghee (Clarified butter)
Marinade-1 big serving spoon red ginger garlic masala, 1 big serving spoon ground garlic, 1⁄2 big serving spoon ground ginger, 3 tablespoon lemon juice, 3 tablespoon brown vinegar, 1 tablespoon mustard powder, 1 tablespoon chilli powder, 2 teaspoon salt, 1⁄2 teaspoon turmeric powder,1 tablespoon dhana jeeroo powder,3 tablespoon mustard sauce, 3 tablespoon tomato sauce, 3 tablespoon Trim,3 tablespoon Steers bbq sauce/ HP sauce, 2 teaspoon garum masala, 1 teaspoon lemon pepper, 1 teaspoon white pepper, water as needed to cook.
METHOD1. Soak legs in water with a dash of white vinegar.2. Trim off excess fat.3. Drain. Pierce here and there with a knife.4. Massage in marinade.5. Leave to soak in marinade overnight in fridge.6. Heat ghee (Clarified butter) in a large deep pot.7. Place in leg and cook on med-low heat with water as needed until tender, turning over a few times. 8. When done, place under the grill to redden and allow masala marinade to thicken.
Method for pulled burgers-1. Pull the meat off the bone. Shred and reheat with left over masala marinade.2. Cut open buns, spread on some margarine. Layer baby butter lettuce, sliced tomatoes, the pulled meat and a good drizzle of mayonnaise. 3. May add sliced cheese if you like. Serve hot.
Note: long buns can be used as well.
POSTED ON
21 Jun 2018
WOULD YOU LIKE TO ?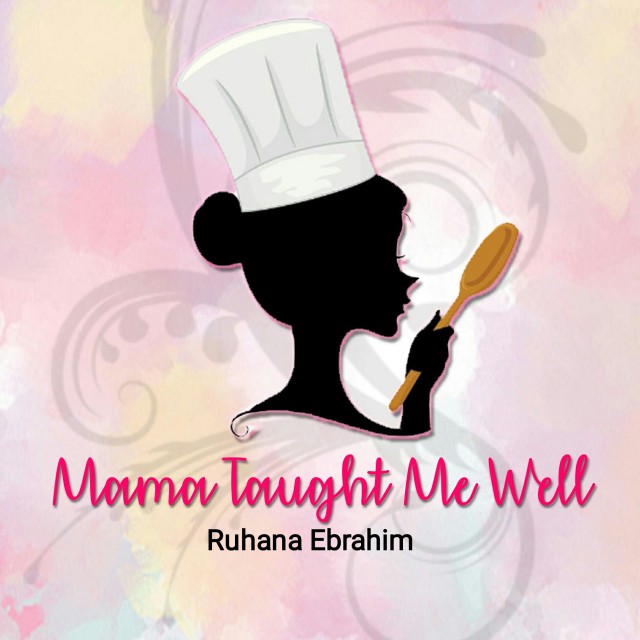 Ruhana Ebrahim
Grand Master
Interior Decorator.
Foodie!
Food styling.
Fusion Cooking.
Recreational baker.
Food Author of "Oh My Cupcakes!"
Mum and wife.
(Another 2 books on the way Insha Allah!)
---

South Africa
Joined 6 years ago
---
@mama_taught_me_well
COMMENTS
You May Also Like
Suggest Recipes