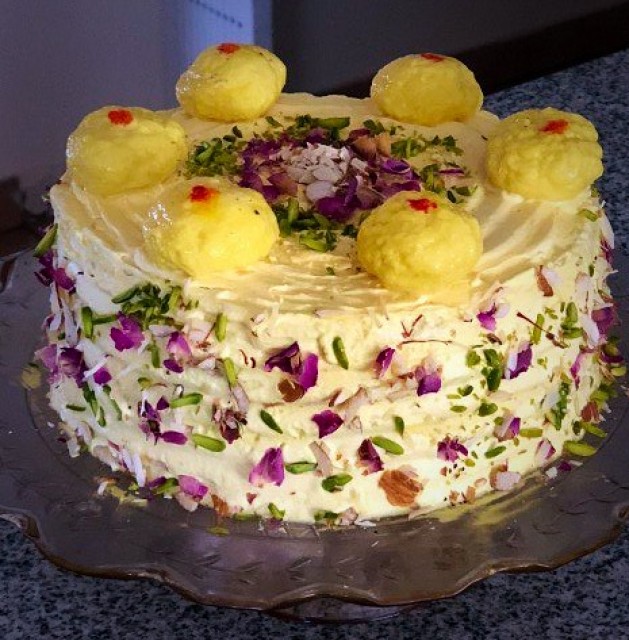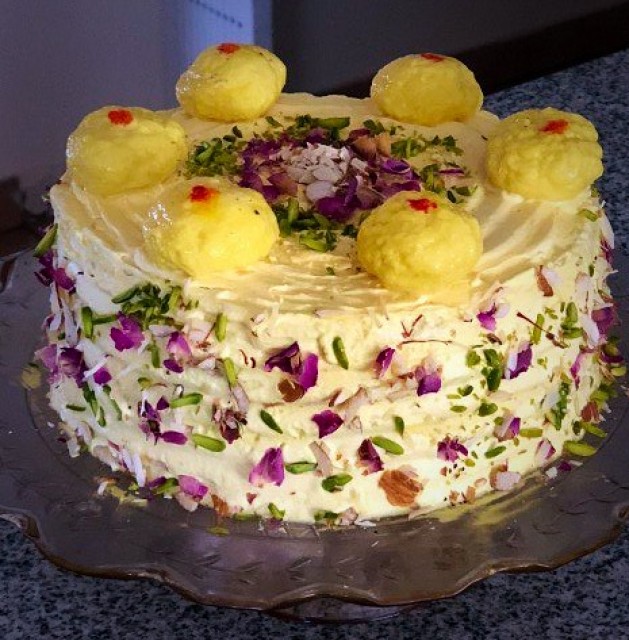 8
favs
0
coms
7.8K
views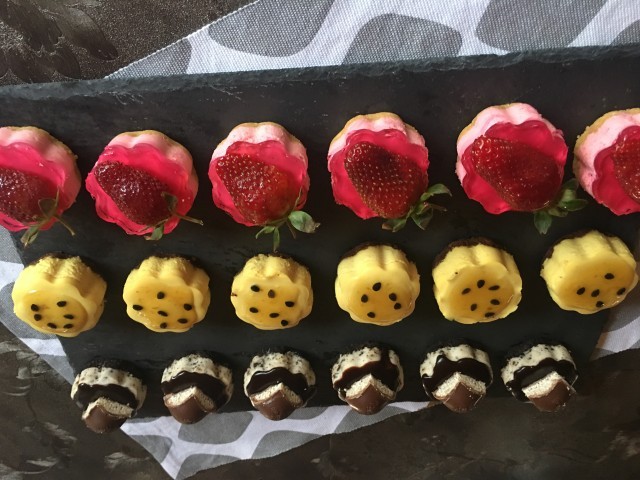 Mubina
MASTER CHEF
316
1.3M
388

Three lovely kids 👶🏻👲🏻👩🏻wonderful husband 💑 foodie n kitchen obsessed 🌺Instagram- @mubina_18 ...
RECIPE
Ras Malai Cake @mubina_18
For the cake:-1 & ½ cups flour 1 cup sugar½ cup unsalted butter½ cup sour cream 1 & ½ teaspoon baking powder¼ teaspoon baking soda¼ teaspoon salt¼ teaspoon Elaichi powder¼ teaspoon almond essence ½ cup milk
frosting:-3 cups heavy whipping cream6 tablespoon icing sugar, sifted2 tablespoon 'ras malai milk from the rasmalai¼ teaspoon almond essence yellow food color
Other ingredients:-⅓ cup ras malai milk from the rasmalai to brush the cake layers4 rasmalai'sSliced pistachios Sliced almonds dried rose petals
For the cake base:-Preheat the oven to 180 degrees C. In a medium mixing bowl, sieve flour, baking powder, baking soda and cardamom powder. Add salt, whisk the dry ingredients until well combined. Set aside.Beat the butter and sugar until light and creamy about 2-3 minutes.Add in the sour cream continue beating. Add almond extract next. add the dry ingredients and milk. bake for 50-55 minutes. Slice the cake only once it has cooled down completely.frosting:-In the bowl add the heavy cream, icing sugar, almond extract,rasmalai milk and 5-6 drops of yellow food color.Whip the cream on low speed to beat until it forms stiff peaks. Refrigerate the cream.
Assembling:-Once the cake has completely cooled down, divide it into 3 layers. Brush it with rasmalai milk. Squeeze out the rasmalai from the rasmalai and crumble it int pieces directly over the layer Flatten and smooth the cream with an offset spatula.Repeat the same with the second and third layer. Refrigerate it for 30 minutes. Place some sliced pistachios, almond slices and dried rose petals all over the sides.Decorate with ras malai balls. Refrigerate the cake for 2-3 hours before serving. Enjoy yummy rasmalai cake.😊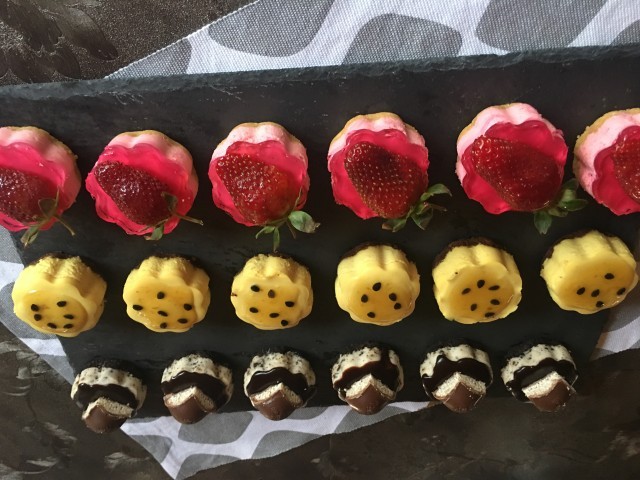 Mubina
MASTER CHEF
316
1.3M
388

Three lovely kids 👶🏻👲🏻👩🏻wonderful husband 💑 foodie n kitchen obsessed 🌺Instagram- @mubina_18 ...
Comments
Ordered By Newest
---
---
Suggest Recipes
You May Like
Ras Malai Cake is part of the
Cakes
recipes category