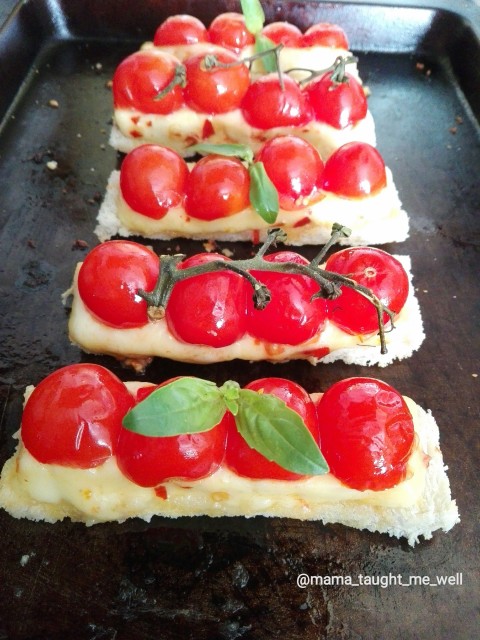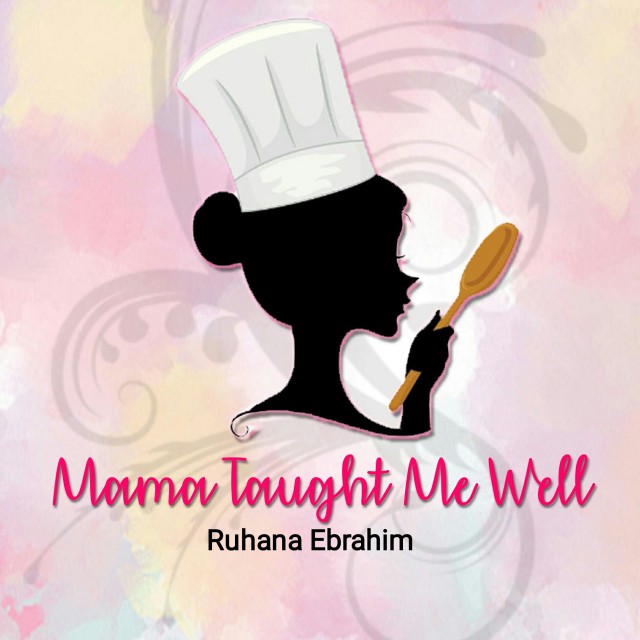 Ruhana Ebrahim
Grand Master
Interior Decorator.
Foodie!
Food styling.
Fusion Cooking.
Recreational baker.
Food Author of "Oh My Cupcakes!"
Mum and wife.
(Another 2 books on the way Insha Allah!)
---

South Africa
Joined 6 years ago
---
@mama_taught_me_well
RECIPE
Red Pesto Chilli Halloumi Bruchetta
Rec cred: Ruhana EbrahimPic cred: @mama_taught_me_well
Ingredients:1 french loaf (sliced diagnally)2 packets Meze Chilli Halloumi1 packet vine tomatoesOlive oilPinch saltBasil leaves (garnish)
Red Pesto-1 cup sun-dried tomatoes (packed in oil)¼ cup slivered almonds3-4 cloves garlic1 tablespoon fresh rosemary½ cup fresh basil½ teaspoon salt¼ teaspoon pepper½ teaspoon rough red chillies¼ cup olive oil2 tablespoon lemon juice
Method:1. Grind all pesto ingredients till smooth.2. Spoon pesto onto bread.3. Cut halloumi into even size fingers. 4. Place halloumi onto pesto.5. Spoon a thin line of pesto in the center of halloumi.6. Place on washed tomatoes onto halloumi.7. Drizzle tiny bit of oil & sprinkle salt on tomatoes.8. Place in preheated oven at 180degC and bake till bread is crispy, tomatoes have softened & cheese has melted a little. 9. Garnish with fresh basil.10. Serve immediately, or halloumi will become rubbery.
Note: Pesto stays in airtight container in fridge up to a week. I freeze & use the remainder as I need.
I used normal white bread, crusts removed because I didn't have french loaf on hand. Ciabatta could also be used.
POSTED ON
21 Nov 2018
WOULD YOU LIKE TO ?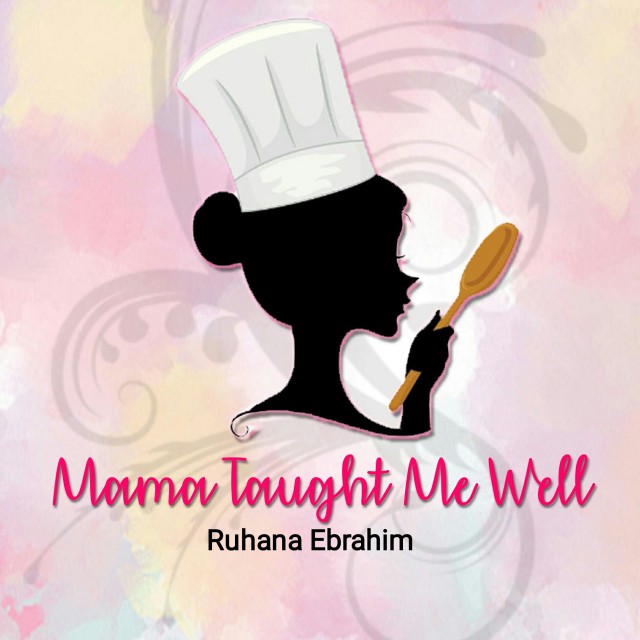 Ruhana Ebrahim
Grand Master
Interior Decorator.
Foodie!
Food styling.
Fusion Cooking.
Recreational baker.
Food Author of "Oh My Cupcakes!"
Mum and wife.
(Another 2 books on the way Insha Allah!)
---

South Africa
Joined 6 years ago
---
@mama_taught_me_well
COMMENTS
You May Also Like
Suggest Recipes