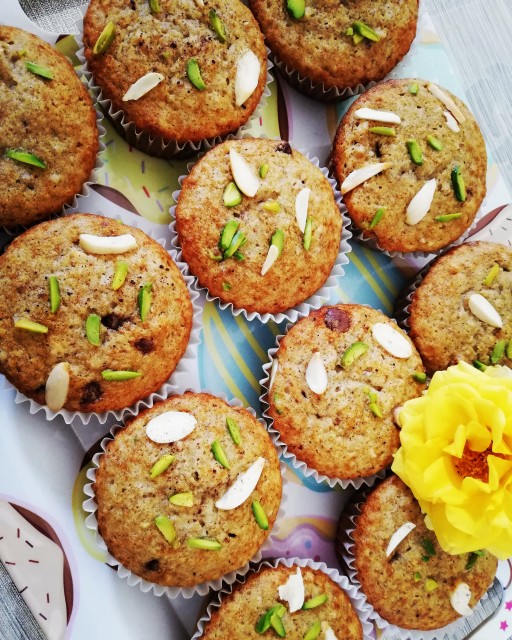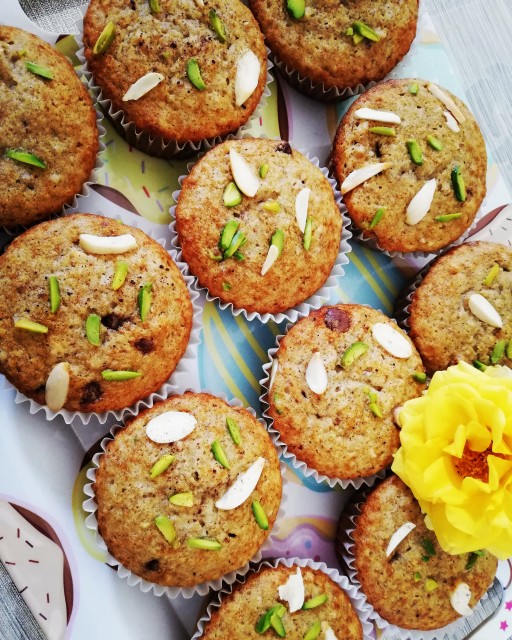 INGREDIENTS
¼ lb or 125g butter1 cup brown sugar1 egg1 teaspoon vanilla essence4 to 5 small ripe banaanas1 and ½ cups flour1 teaspoon baking powder1 teaspoon bicarbonate sodaHandful of pecan nutsHandful of chocolate chipsSprinkle of pistachios
METHOD
Beat butter and sugar till creamy. Add egg and vanilla and beat further. Add flour, baking powder, bicarb and nuts and mix till well combined. Do not over beat.
Spoon into muffin cups and Sprinkle almonds and pistas over. Bake in preheated oven at 180 degrees for +/- 15 minutes.
INFO & TIPS
Fine cinnamon powder can also be added to your batter or sprinkled on top before baking.
Comments ordered by Newest
---