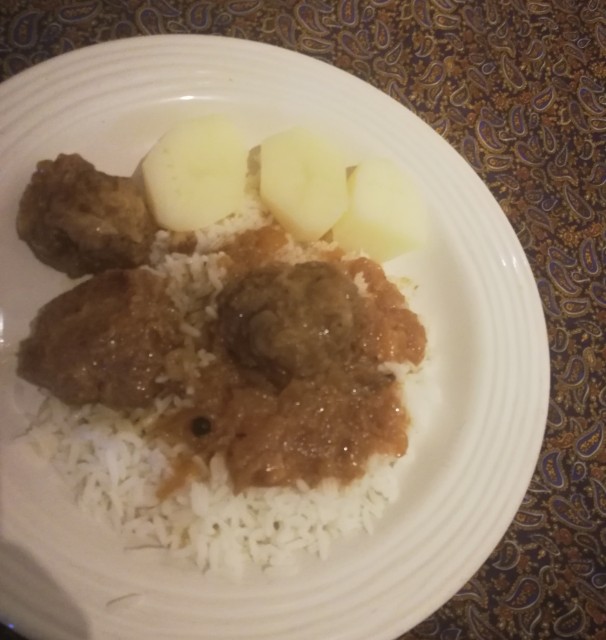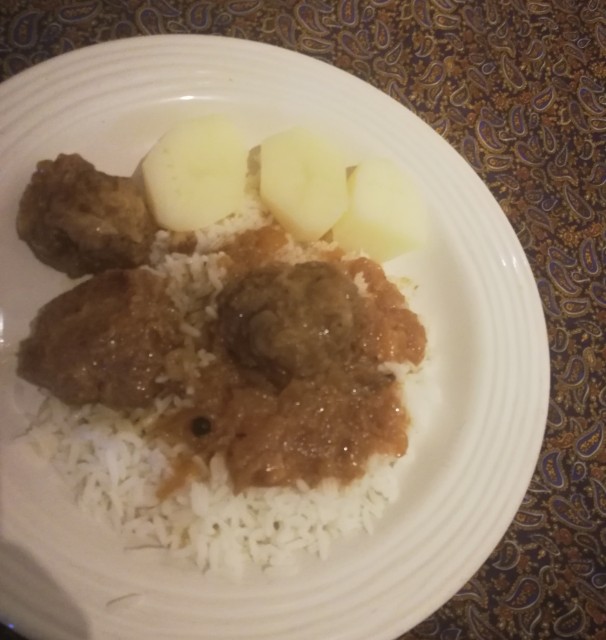 5
favs
0
coms
1K
views
INGREDIENTS
500g mince4 slices bread soaked in water SaltLemon pepper - half teaspoonGaram Masala - half teaspoonGarlic - half teaspoon1chillie chopped Half teaspoon Chops & steak spiceQuarter teaspoon jiera3 onions chopped Old spice (¾)Vinegar ( optional) Worcestershire sauce1 teaspoon sugar5 potatoes, boiled
METHOD
Braise the onion in a pot. Mix all the ingredients together to make round meatballs. Put in pot the meatballs & cook on low heat for 10-15 minutes, add the Worcestershire sauce lastly add teaspoon sugar to taste.Add potatoes on the side or any veggies.
INFO & TIPS
Can also make it sweet & sour tasty adding tsp vinegar
Advertise Here
Want to see your advert here ? find out how to advertise with us.
Learn more.
Comments
Ordered By Newest
---
---
Suggest Recipes
You May Like
Meatballs Licious is part of the
Miscellaneous
recipes category
TAGS
halaal
khan
licious
meatballs
recipe
shaheema