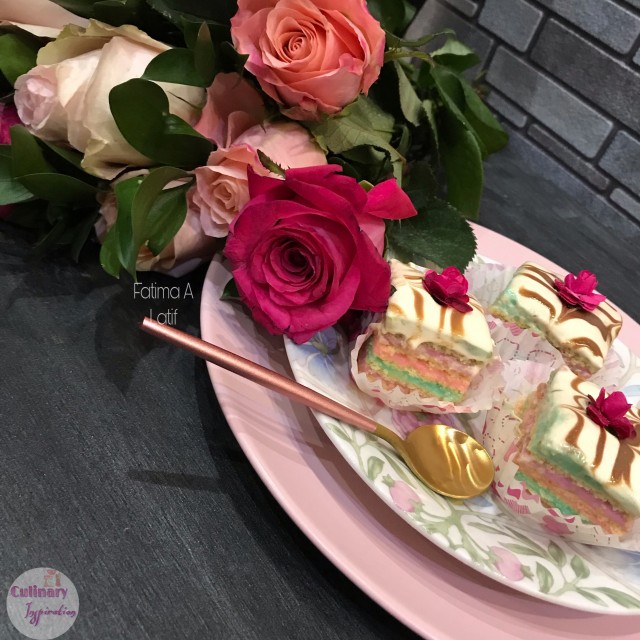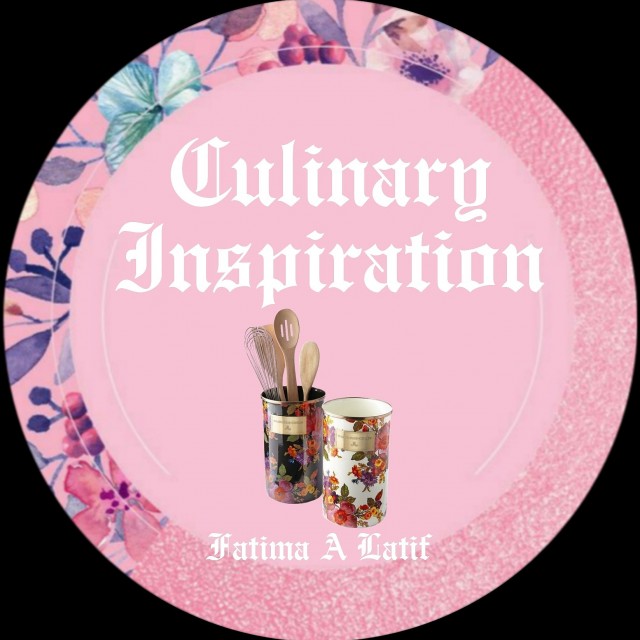 Fatima A Latif
Grand Master
So grateful to be sharing my world with you 💛
www.culinaryskillsbyfatima.wordpress.com
---

South Africa
Joined 10 years ago
---
@_culinaryinspiration_
CREDITS
Recipe credit & Picture credit:
Fatima A Latif @_culinaryinspiration_


RECIPE
Bismillah hir Rahman nir Raheem
Ingredients125g butter¾ cup sugarBeat till light and fluffy Then add2 eggs1 teaspoon vanillaThen add 2 teaspoons baking powder Mix well. Then add flour as needed.
Make soft dough.
Divide into 6 balls. Roll rotis on a baking sheet, place sheet onto a tray and bake.
Custard:
1 litre milk4 heaped tablespoons custard powder1 tin condensed milk2 tablespoons corn flour mixed in cold water
Add all ingredients into pot whisk then switch stove on and continue whisking till it thickens.
Make custard and divide into 3 portions. Color custard with colours of your choice. Layer hot custard on each roti. Alternating colours. Leave in fridge for a few hours or overnight. Top with nestle dessert cream. Crumble flake over. Then cut into squares. Place in paper cups. You can also drizzle melted dairy milk and feather.
POSTED ON
04 Jul 2019
WOULD YOU LIKE TO ?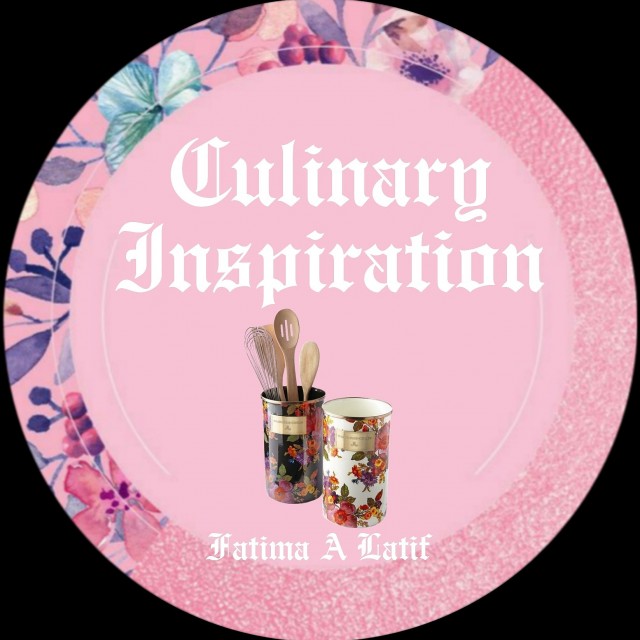 Fatima A Latif
Grand Master
So grateful to be sharing my world with you 💛
www.culinaryskillsbyfatima.wordpress.com
---

South Africa
Joined 10 years ago
---
@_culinaryinspiration_
COMMENTS
You May Also Like
Suggest Recipes