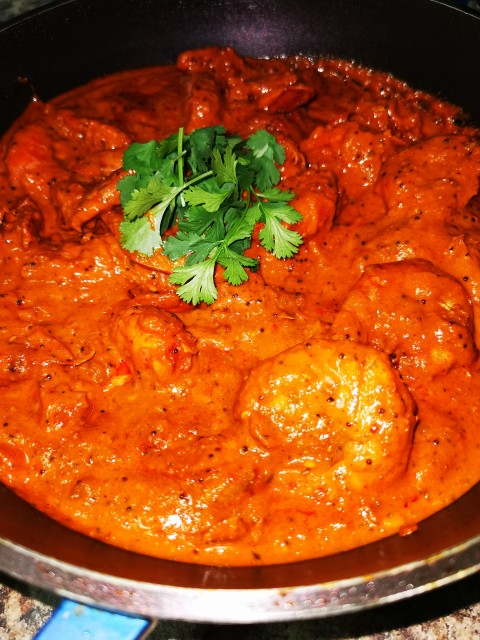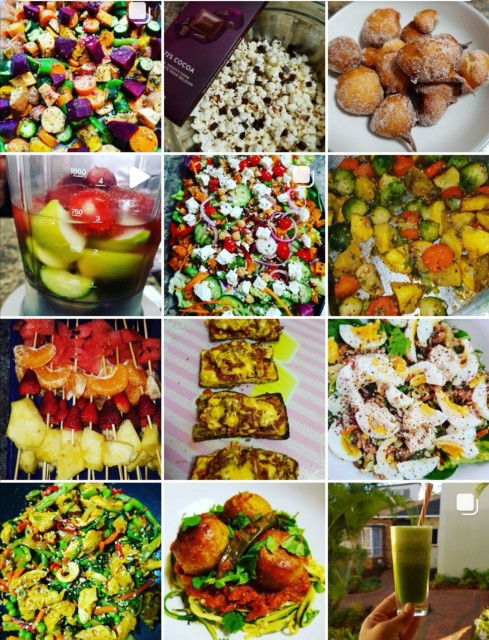 Tasmeya
Kitchen Hand
From Corporate to stay at home mum...this site is awesome to conquer my kitchen fear's...
---

South Africa
Joined 12 years ago
---
@Thelazychef_sa
INGREDIENTS
1 kg Prawns cleaned, deveined but retain shellsSaltVinegarLemon pepperKashmir Chilli powder3 cloves garlic chopped
2 teaspoon Methi (Fenugreek) seeds2 teaspoon Mustard seedsSome dry curry leaves1 large Onion chopped or 2 small onions2 teaspoon ground garlic2 teaspoon gorimas red wet masala2 teaspoon gorimas prawn and seafood marinade2 tablespoon Amina Tandoori marinade3 tomatoes chopped or grated2 sachets tomato paste2 teaspoon kashmiri Chilli powder2 teaspoon dhana Jeeru (Cumin)¼ teaspoon arad (Turmeric)1 tin coconut milk
METHOD
Sprinkle Prawns with little salt, vinegar, lemon pepper and kashmiri Chilli powder. Heat butter in a pot, add in chopped garlic, fry a little then add Prawns and fry off Prawns in a single layer, don't overload pot. Remove prawns and keep aside.
In the same pot add in a mix of peri peri Oil and ghee (Clarified butter)... Now add the Mustard and Methi (Fenugreek) seeds and curry leaves... Once starts popping add in Onion and braise till translucent. Then add in garlic and red masala and braise a little. Then add tomatos, the rest of  masalas and tomato paste and braise on medium heat till oil comes up...
I then removed from heat, put the chutney in a deep jug or dish and blended smooth with a stick blender till smooth... Add a little water to help blend if too thick...
Add chutney back into pot, add in Prawns and toss about and cook for 5 minutes then add 1 tin coconut milk and cook on low heat for 10 minutes...add Dhanya and serve...
I served with savoury rice and garlic bread... Goes great with both...
POSTED ON
12 Sep 2019
WOULD YOU LIKE TO ?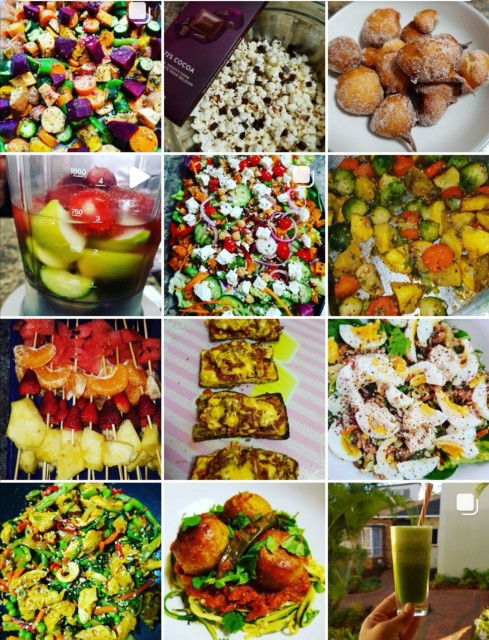 Tasmeya
Kitchen Hand
From Corporate to stay at home mum...this site is awesome to conquer my kitchen fear's...
---

South Africa
Joined 12 years ago
---
@Thelazychef_sa
COMMENTS
You May Also Like
Suggest Recipes