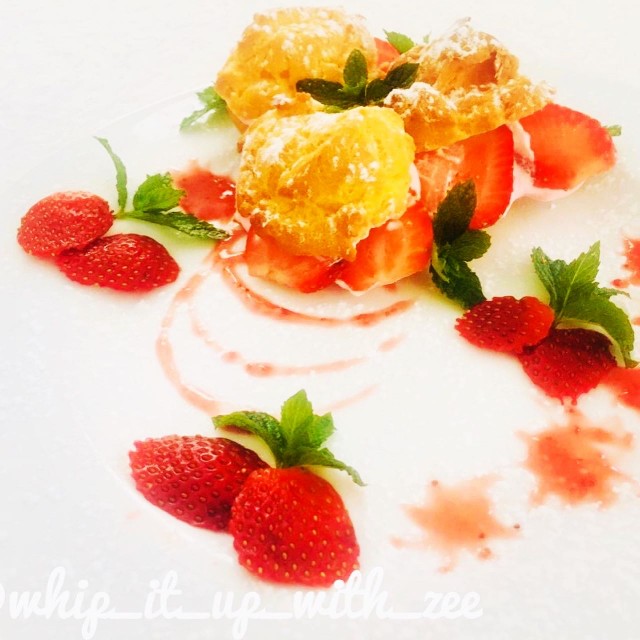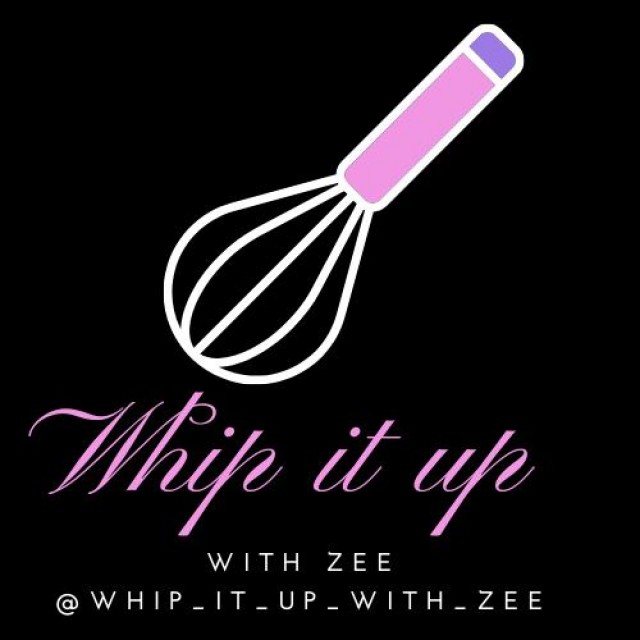 Zurayda
Master Chef
I'm just someone that loves to cook and bake.
I love to help anyone,who would like to learn to make tasty and easy meals
Anyone can cook or bake!!
So,always believe in yourself😘
---

South Africa
Joined 8 years ago
---
@whip_it_up_with_zee
CREDITS
📜and 📸 credit
@whip_it_up_with_zee


INGREDIENTS
½ cup butter cut into pieces ½ cup water½ cup full cream milk1 cup cake flour 4 large eggs, beaten or 3 Jumbo eggsegg wash: 1 egg beaten with 1 Tablespoon milk or water
For the strawberry cream filling
¼ cup sugar 250grams strawberries ¾ cup waterSplash of lemon juiceCook together on the stove untill thick and syrupy.Leave it to cool down.
METHOD
Combine the butter, water, milk, together in a medium saucepan over medium heat. Stir until the butter has melted. Bring mixture to a simmer. Once simmering, reduce heat to low and add the flour all at once. Stir until the flour is completely incorporated and a thick dough clumps into a ball.Roll the dough ball against the bottom and sides of the pan for 1 minute, which gently cooks the flour. Remove from heat allow to cool down for a few minutes before adding the eggs one at time.Beat with a handmixer to incorporate the eggs.Pipe or use a spoon to scoop the mixture onto a baking tray lined with baking paper.Brush with egg washBake in preheated oven at 200 degrees untill it rises,abt 30 minutes turn the oven down to 180degrees and bake another 5 minutes.Turn your oven off and leave for a few minutes and than remove.
Whip fresh cream untill stiff peaks form,add the strawberry compote a little at a time and blend gently.I didn't use all the strawberry compote.You can refrigerate any left over compote or use it as a sauce on the side of the eclairs when you plate your dessert.To assemble slit eclairs in half and pipe strawberry cream onto the bottom eclair.Slice strawberries and place on top of the strawberry cream place lids on top.Sift icing sugar over the eclairs.Enjoy 😉
INFO & TIPS
Tip:Beat the eggs slightly before adding into the dough,it helps to distribute it more evenly.
POSTED ON
21 Feb 2020
WOULD YOU LIKE TO ?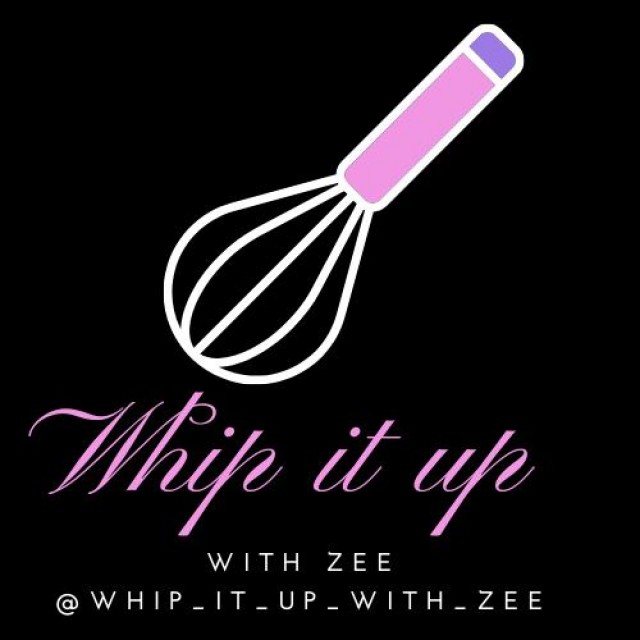 Zurayda
Master Chef
I'm just someone that loves to cook and bake.
I love to help anyone,who would like to learn to make tasty and easy meals
Anyone can cook or bake!!
So,always believe in yourself😘
---

South Africa
Joined 8 years ago
---
@whip_it_up_with_zee
COMMENTS
You May Also Like
Suggest Recipes