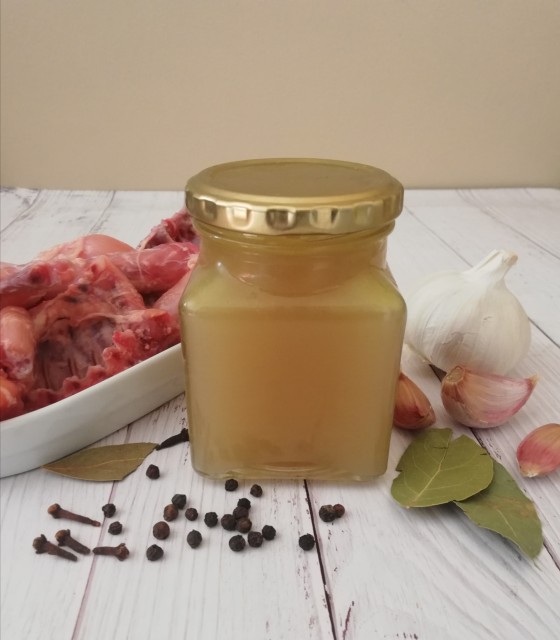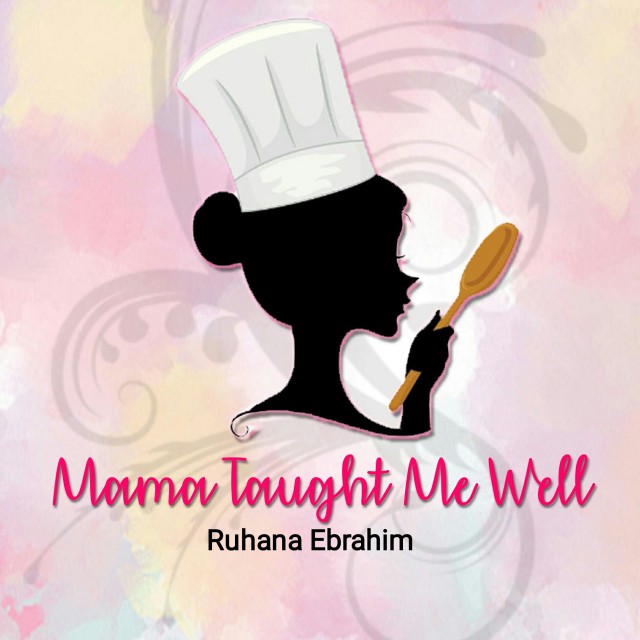 Ruhana Ebrahim
Grand Master
Food Blogger & Food Stylist.
Fusion Cooking.
Food Author.
Mum & Wife.
Interior Decorator.
South African.
---

South Africa
Joined 7 years ago
---
@mama_taught_me_well
CREDITS
Pic cred: Ruhana Ebrahim
Rec cred: @mama_taught_me_well


INGREDIENTS
1 kg chicken pieces on bones (OR 1kg chicken bones cooked or uncooked)1 large onion 2 carrots2 stalks celery6 cloves garlic (slivered)1 thumb ginger½ teaspoon salt2 bay leaves4 black peppercorns1 pc taj (cinnamon stick)3 lavang (cloves)¼ teaspoon Jeeru (Cumin) (cumin) seeds¼ teaspoon dhania (coriander) (coriander) seeds2 tablespoon apple cider vinegar3 liters waterOlive oil
METHOD
1. In a deep pot, with very little olive oil, and salt, braise chicken pieces till sealed. Remove from pot and leave aside.2. If using chicken bones from cooked meat already, then don't do the above step, but don't forget to add in salt.3. In the same pot, braise onion, celery and carrots with olive oil and whole spices, garlic and ginger until softened. 4. Add in chicken, apple cider vinegar and water. 5. Boil on medium heat, cooking until the water has reduced 2/3 and has turned a golden color.6. Remove chicken bones. This is now CHICKEN BROTH with the fat layer released from the bones. 7. Have your broth by adding in noodles and other veg / bean sprouts etc.8. If eating as a broth, then when cooking chicken, add in 1 teaspoon ground green chillies or whole chilli slit, and another ½ teaspoon of salt and make sure to cut veggies smaller so you may eat with broth.9. If turning into stock, strain through a sieve. Do not add too much salt, as you will be adding more salt in the dish you are adding stock to. 10. Pour into airtight bottles. It keeps for 4-5 days in fridge or 3 weeks in freezer. When using as a stock in recipes, make sure to skim off the fat layer and only use the fatless consistence.
INFO & TIPS
You can use it for cooking vegetables, preparing stews or soups / homemade stock cubes (pour into ice cube tray and freeze) / as a hot healthy drink.
POSTED ON
29 Jun 2020
WOULD YOU LIKE TO ?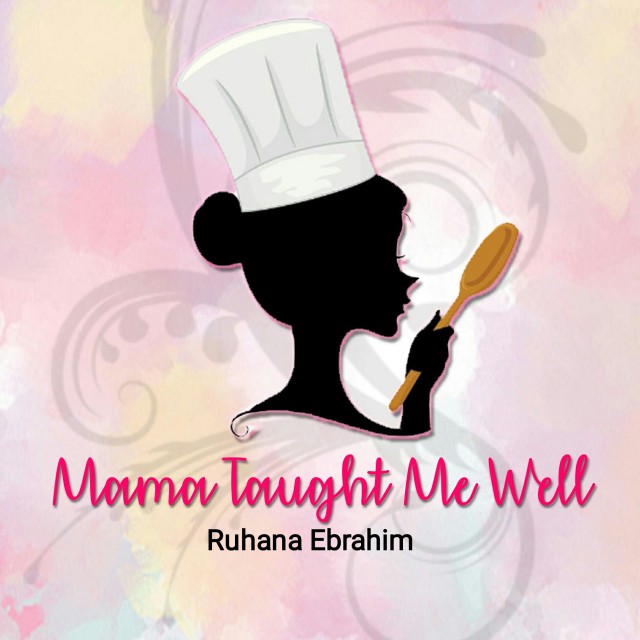 Ruhana Ebrahim
Grand Master
Food Blogger & Food Stylist.
Fusion Cooking.
Food Author.
Mum & Wife.
Interior Decorator.
South African.
---

South Africa
Joined 7 years ago
---
@mama_taught_me_well
COMMENTS
You May Also Like
Suggest Recipes