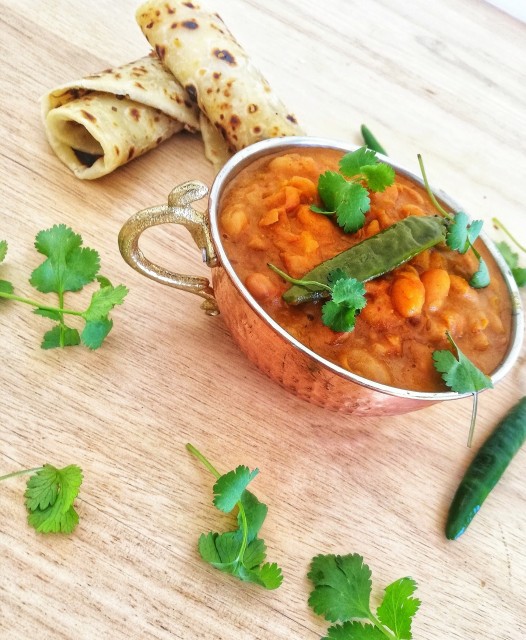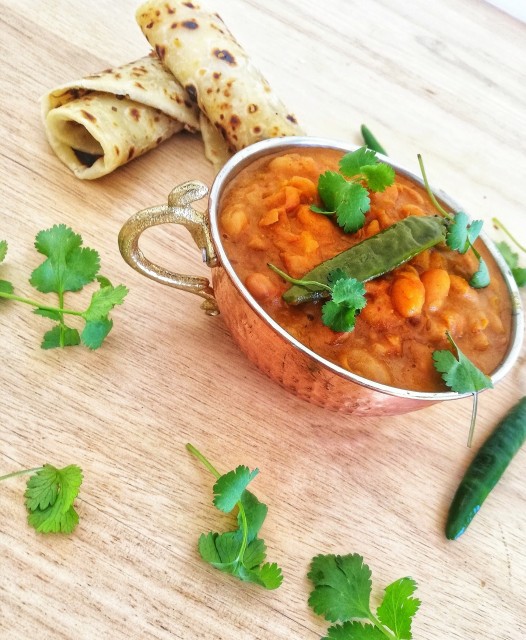 20
favs
0
coms
2.5K
views @saadia_b_
SOUS CHEF
40
76.7K
69

Creative expression, real, soul-full content...
INGREDIENTS
1 cup raw sugar beans 1 onion braised in little oil with whole spices :2 whole green chilli ½ teaspoon Whole cumin1 medium Cinnamon stick2 Cloves4 whole peppercorns 1 sprig of curry leaf 6-8 Fenugreek seeds (about ⅛ teaspoon1. 5 teaspoon red ginger garlic paste (to your heat preference)1. 5 teaspoon coriander powder¼ to ½ teaspoon tumericChilli powder to taste2 tomatoes (grated or Liquidised)
METHOD
Soak 1 cup of beans overnight..Boil beans on your stove top until soft and cooked. Approx 1.5 hours.(you may use a pressure cooker).(Tip from a reader of the page :Boil a larger batch and freeze the remainder after its boiled. It freezes v well. Trying this today). braise onion in little oil with whole spices.Braise until a light brown.. Add your wet and dry spices.Toss for a few seconds.. Add 2 tomatoes(grated / chopped / boiled and liquidised).Steam for approx 7 minutes until the water has burnt out.You may add a little more to cook and fuse the tomoto curry a bit more..Add in your boiled sugar beans with a cup of the sugar beans boiled water. (all the flavour is in there 😍) Add salt to taste. Approx 1.5 teaspoon. . Steam together for 15 minutes (approx) until all the flavours and ingredients have fused. The gravy should be thick and light brown. . Garnish with coriander greens 🎀
INFO & TIPS
P. S. 1 cup of raw beans will yield 2 cups once cooked.
Serve with a tamarind kachoomer.
(sliced onions, sliced green chilli, tamarind water, vinegar and salt.) @saadia_b_
SOUS CHEF
40
76.7K
69

Creative expression, real, soul-full content...
Comments
Ordered By Newest
---
---
Suggest Recipes
You May Like
Sugar Beans Curry From Scratch is part of the
Vegetarian
recipes category