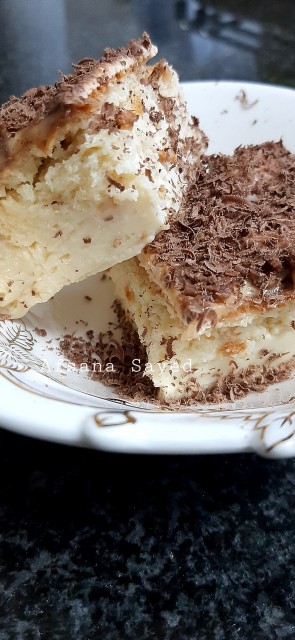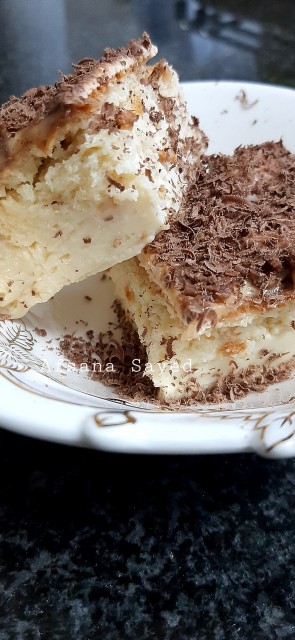 20
favs
0
coms
2.5K
views
INGREDIENTS
3 ¼ cup milk1 cup coconut 5 eggs2 teaspoon vanilla extract 1 can condensed milk1 can Nestle creamFlake
METHOD
When milk warms, add coconut and boil.Remove and cool for 5 minutes.Add in eggs 1 at a time, beating till frothy.Add condensed milk and vanilla extract, beat well.Grease casserole bottom and sides with little oil.Sprinkle brown sugar over oil till slightly thick.Slowly pour in mixture.Place in centre rack and bake at 180 +- 50 minutes till top has browned.Cool before refrigerating.Spoon over Nestle cream and top with flake.
INFO & TIPS
Place tray with hot water on bottom rack.
Serve chilled.
Advertise Here
Want to see your advert here ? find out how to advertise with us.
Learn more.
Comments
Ordered By Newest
---
---
Suggest Recipes
You May Like