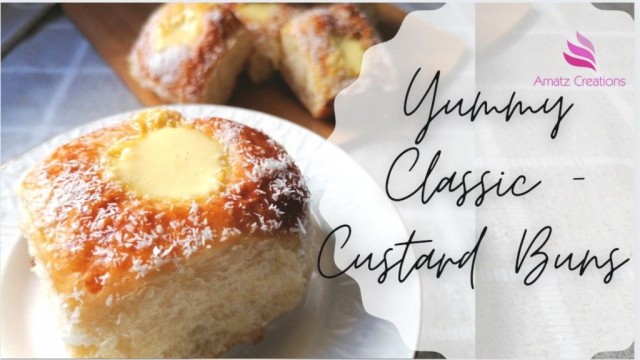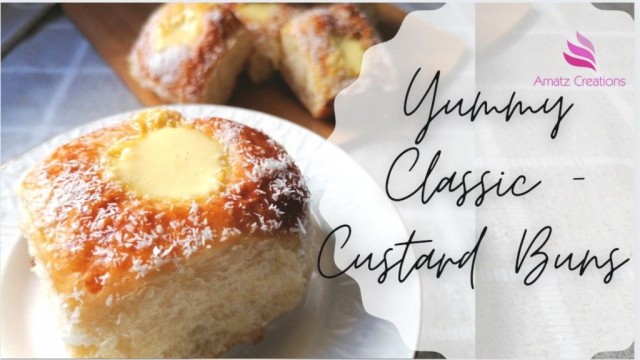 24
favs
0
coms
1.1K
views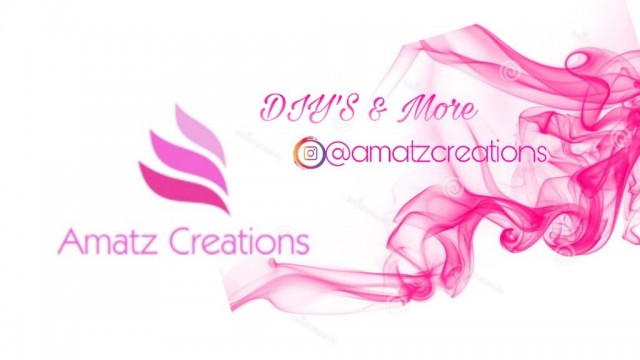 Amatz Creations
KITCHEN HAND
16
20.8K
43

~ Young YouTuber 🎥 ❤ ~
~ Love to bake 🍰 and make 🌈 ~...
CREDITS
📸 @amatzcreations
YouTube tutorial: https://youtu.be/JaXtpvi_ed4


INGREDIENTS
2 cups flour¼ cup sugar½ teaspoon salt 1¼ teaspoon yeast¾ cup milk60g butter melted1 teaspoon vanilla essence2 eggsinstant custard or vanilla pudding mix
METHOD
In the bowl of a stand mixer (dough hook attached), combine the flour, sugar, salt, yeast and vanilla.
In a separate bowl, stir the melted butter and egg into the warm milk, mix well.Add to the dry ingredients and knead ± 10 minutes until the dough is smooth and elastic.
Transfer to an oiled bowl, cover with plastic wrap and place in a warm place for 1 hour or until the dough has more than doubled in size
While it's rising prepare your vanilla or custard pudding for the filling.
Divide into ±9 pieces, roll into balls as shown and place onto a tray/pan then let it rise until it doubles in size
Bake at 180° until for ±20 minutes or until golden brown
Mix some powdered sugar and water, brush onto the buns and sprinkle with dessicated coconut. optional: pipe extra custard filling in the holes
Enjoy ❤️
INFO & TIPS
Soft milk bread with a creamy custard filling in the centers. These Custard Buns are delightfully soft and make for the perfect breakfast or tea-time snack!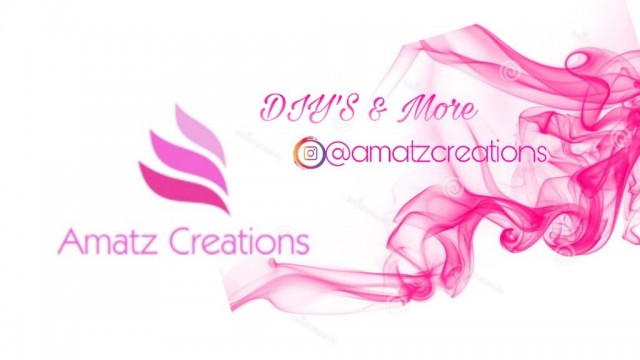 Amatz Creations
KITCHEN HAND
16
20.8K
43

~ Young YouTuber 🎥 ❤ ~
~ Love to bake 🍰 and make 🌈 ~...
Comments
Ordered By Newest
---
---
Suggest Recipes
You May Like