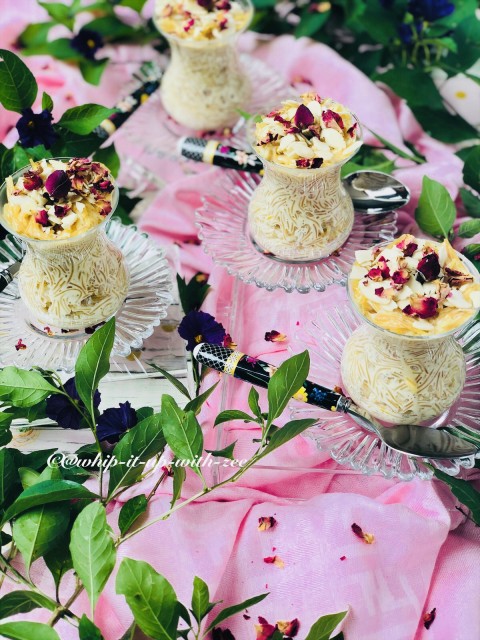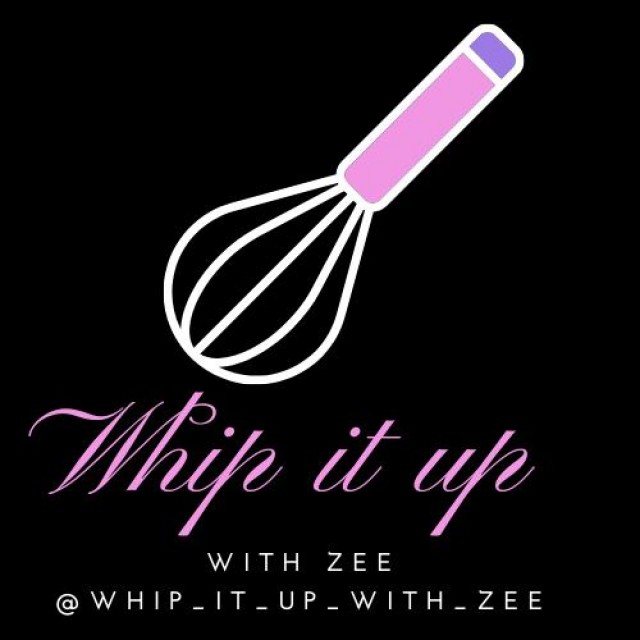 Zurayda
Master Chef
I'm just someone that loves to cook and bake.
I love to help anyone,who would like to learn to make tasty and easy meals
Anyone can cook or bake!!
So,always believe in yourself😘
---

South Africa
Joined 8 years ago
---
@whip_it_up_with_zee
CREDITS
📜and 📸 credit
@whip_it_up_with_zee


INGREDIENTS
100g vermicelli crush slightly 3 tablespoons ghee (Clarified butter) pinch of saffron  1 cinnamon stick  3 cardamom pods bruised open1 star anise500ml whole milk (plus extra if needed)250ml fresh cream 3-4 tablespoons condensed milk (check if you need more and adjust)
METHOD
In a pot heat the milk and fresh cream saffron,condensed milk and whole spices and let it gently simmer for 5 minutes.Once the milk and spices have completely combined,switch off the heatIn a pot , melt the ghee (Clarified butter) over a medium heat and braise the vermicelli until it turns golden brown.Turn the heat down and add in the milk mixture .Continue to cook for 5 minutes over a medium flame. Keep a eye on the shemai at this point because the milk can burn at this point.Cover and cook on low untill the Vermicilli is soft.If the Shemai starts to dry out and stick add more milk.Remove the whole spices Sprinkle with chopped pistachio and dried rose petals.Serve immediately.
INFO & TIPS
Tip:
If you reheating the shemai,add extra milk to prevent the shemai from drying.
This dessert is best served warm.
POSTED ON
19 Dec 2020
WOULD YOU LIKE TO ?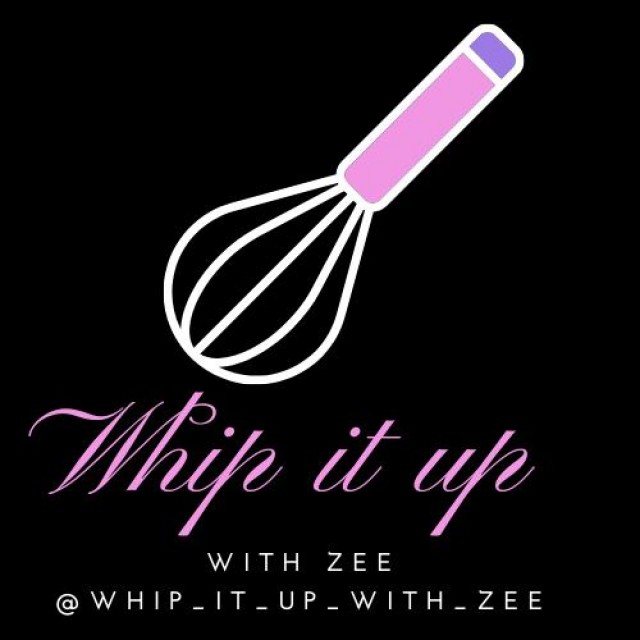 Zurayda
Master Chef
I'm just someone that loves to cook and bake.
I love to help anyone,who would like to learn to make tasty and easy meals
Anyone can cook or bake!!
So,always believe in yourself😘
---

South Africa
Joined 8 years ago
---
@whip_it_up_with_zee
COMMENTS
You May Also Like
Suggest Recipes