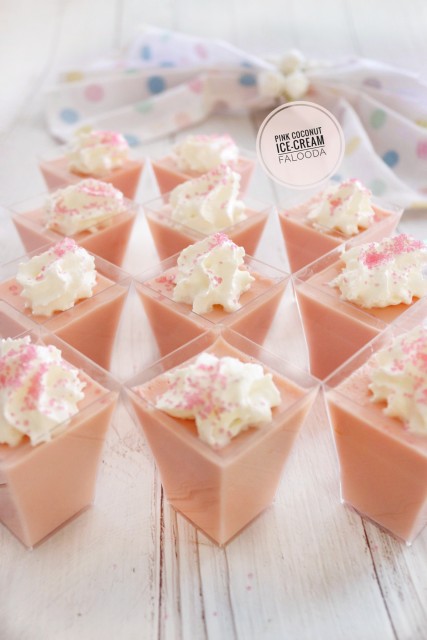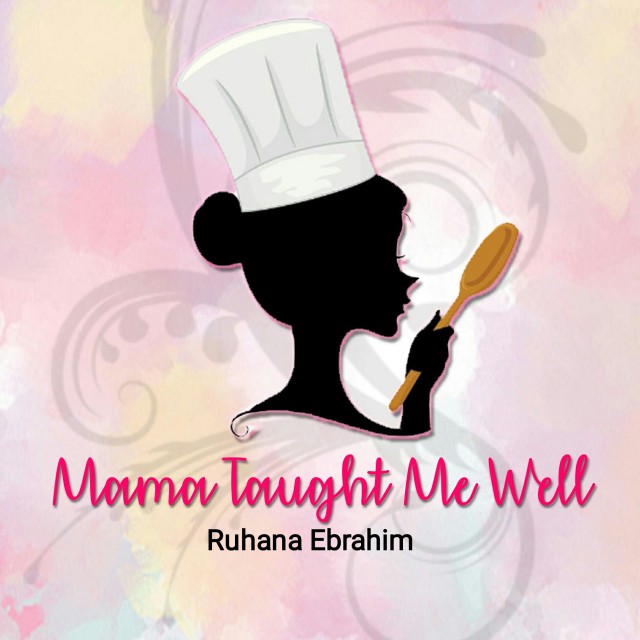 Ruhana Ebrahim
Grand Master
Interior Decorator.
Foodie!
Food styling.
Fusion Cooking.
Recreational baker.
Food Author of "Oh My Cupcakes!"
Mum and wife.
(Another 2 books on the way Insha Allah!)
---

South Africa
Joined 6 years ago
---
@mama_taught_me_well
CREDITS
Pic cred: Ruhana Ebrahim
Rec cred: @mama_taught_me_well


INGREDIENTS
1 litre milk¼ cup Firdous Foods Pink Coconut syrup1½ teaspoon falooda powder (a.k.a agar-agar powder/ ghas powder/ china grass powder)1 tin condensed milk155g tin (small) dessert cream1 cup vanilla ice-cream1-2 tablespoon fine badaam (almond) powder1-2 tablespoon desiccated coconut (optional)
Garnish-Whipped CreamDry toasted colored pink coconut (optional)/ pink sprinkles/ or coconut flakes
METHOD
1. In a thick based pot, add in milk, condensed milk, dessert cream, syrup, badaam powder, desiccated coconut & falooda powder.2. Bring to a gentle boil and allow to boil for a few minutes to activate the falooda powder.3. Remove from heat and beat in softened ice-cream.4. Spoon into dessert cups/ serving dish and place in refrigerator to set.5. Decorate with whipped cream and coconut.
INFO & TIPS
#mamataughtmewellrecipes

Note:
a) If you don't like the texture of the badaam powder & coconut inside the falooda, leave it out.
b) If the falooda powder is not strong enough, the falooda will not set. A tip is to test out a little in a small little dip bowl or shot glass in the fridge whilst the mixture in pot is cooling to see if it's setting.
c) If the falooda is still too soft, you will have to place it back on the stove, add a little more falooda powder & boil again to activate the powder.
POSTED ON
01 Mar 2021
WOULD YOU LIKE TO ?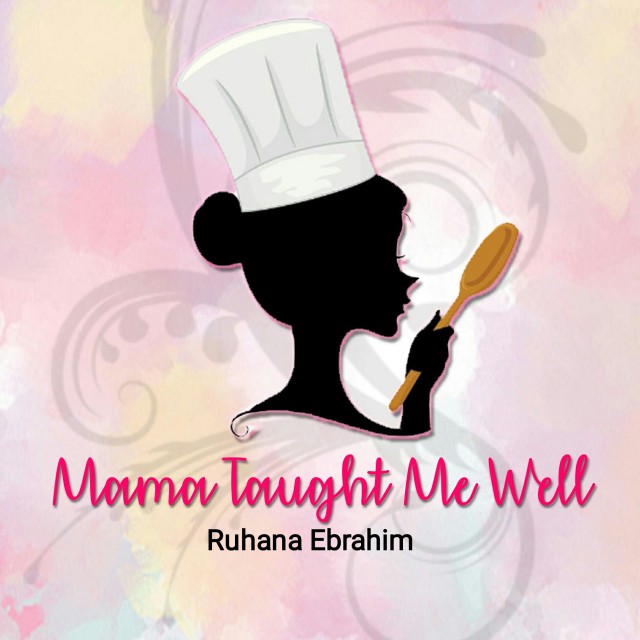 Ruhana Ebrahim
Grand Master
Interior Decorator.
Foodie!
Food styling.
Fusion Cooking.
Recreational baker.
Food Author of "Oh My Cupcakes!"
Mum and wife.
(Another 2 books on the way Insha Allah!)
---

South Africa
Joined 6 years ago
---
@mama_taught_me_well
COMMENTS
You May Also Like
Suggest Recipes