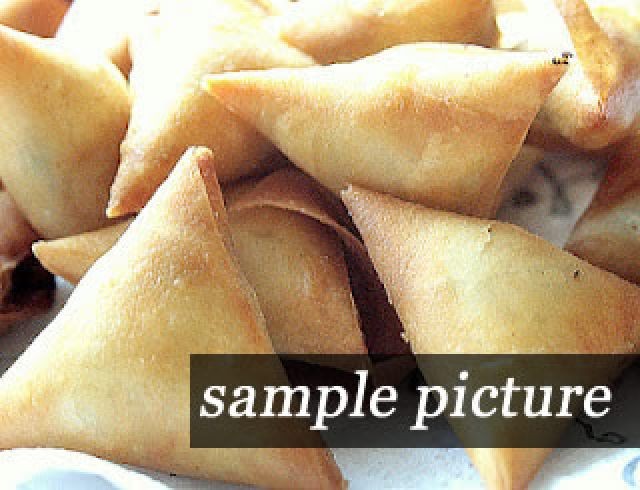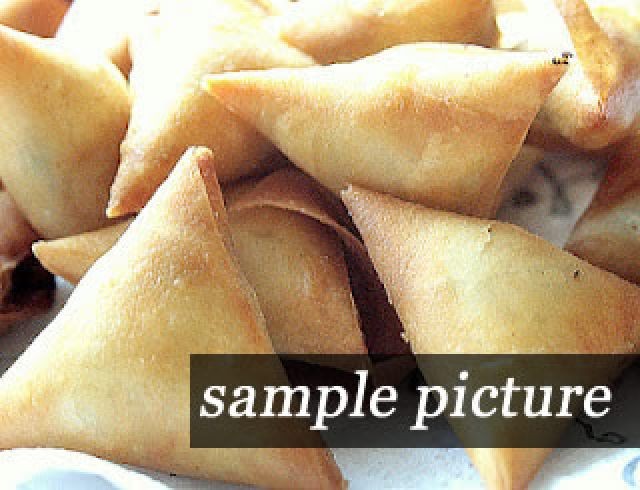 20
favs
1
coms
7.8K
views
INGREDIENTS
1 bunch spinach, stalks removed(for the filling)
1 onion, finely chopped
1 tablespoon garlic, finely chopped
1 potato, boiled and mashed
2 small green chillies, chopped
¼ teaspoon jaiphal (nutmeg) powder
100gm cream cheese
1 teaspoon Jeeru (Cumin) powder
2 tablespoon oil
½ teaspoon amchur powder
Salt and black pepper, to taste
Oil, for deep frying
2 cups maida (flour)
(for dough)
¼ teaspoon ajwain
Salt, to taste
1 tablespoon ghee (Clarified butter)


METHOD
1. Mix the maida (flour)
, ajwain, salt and ghee (Clarified butter) together.

2. Add enough water to make a soft, pliable
dough.

3. Cover with a damp cloth; rest for 15 minutes.

4. Fry the onion and garlic in oil until golden.

5. Blanch the spinach in boiling water for one
minute.

6. Drain thoroughly and chop fine.

7. Add to the potato along with the onion and
garlic, chillies, jaiphal powder, amchur and Jeeru (Cumin)
powder. Mix.

8. Add cream cheese; season.

9. Roll the samosa dough out into small rotis
(about 4-inch diameter circles).

10. Put the stuffing in the middle of each roti
without overstuffing it.

11. Fold over into triangles and seal the edges
with a little water.

12. Heat oil in a kadhai and deep fry the samosa
until golden brown over medium flame and serve
hot.

Comments
Ordered By Newest
---
---
Suggest Recipes
You May Like