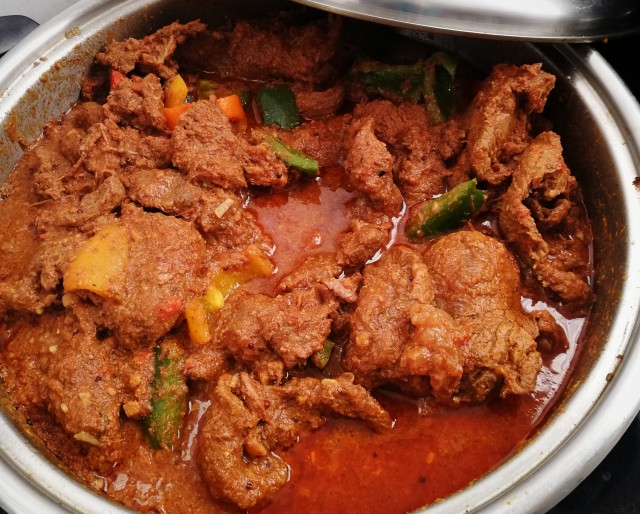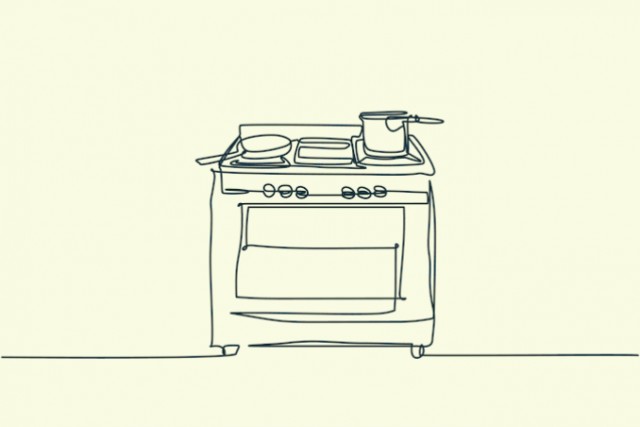 Mrs Ally
Kitchen Fundi
"When you learn, teach.
When you get, give."

Building our digital recipe book.
---

South Africa
Joined 4 months ago
INGREDIENTS
1.5 kg steak, trim only excessive fat and remove large bones3 large garlic cloves, minced1 inch knob of ginger, minced1-2 small green chillies, deseeded and minced3 level teaspoons salt1 tablespoon white vinegar 3 teaspoons kashmiri chilli powder 1 teaspoon ground dhana1 teaspoon ground jeera2 generous sprinkles of gharam masala ½ teaspoon arad (Turmeric)Pinch of saffron threads
ghee (Clarified butter), 2 dishing spoons  1 large onion, sliced fineA pinch of bicarbonate of soda 1 scant teaspoon mustard seeds1 scant teaspoon jeera seeds Few curry leaves
2-3 medium tomatoes 2 tablespoons tomato paste (half the small sachet) ½ cup water

Different colour bell peppers, cut in large chunksdhania (coriander), roughly chopped Spring onion, roughly chopped½ a lemon, cut in wedges
METHOD
Make a paste with the ginger, garlic, vinegar and spices. Marinate steak with it overnight, refrigerated. Bring to room temperature before cooking.
Heat a very large pot with ghee (Clarified butter). Braise the onions with the spices and a generous pinch of bicarb. This softens the onions and really enhances the flavour. Allow onions to brown then add the steak. Cook steak on high until it changes colour, about 15 minutes. Liquidise tomatoes and the paste together with water and add to steak. Lower heat and simmer for as long as possible. The longer it simmers, the deeper the flavour and the more tender the meat. (The heat should really be as low as possible.)Make sure the gravy liquid never boils! That will ruin the texture of your meat, making it mushy instead of tender. We usually put it on in the morning and forget it till supper time.
Cold smoke at this point for an extra kick, instructions can be found in our Smokey Porta Strips recipe.
About 10 minutes before serving, add the pepper chunks and lemon wedges and allow to infuse into the gravy. Then garnish with abundant chopped greens and enjoy!
Serve with wild rice/roti, chips and salad.
INFO & TIPS
Recipe as written is delicious but mild. I'd add a heaped teaspoon crushed red chillies and another 2 green chillies to increase the heat.
POSTED ON
10 Jul 2023
WOULD YOU LIKE TO ?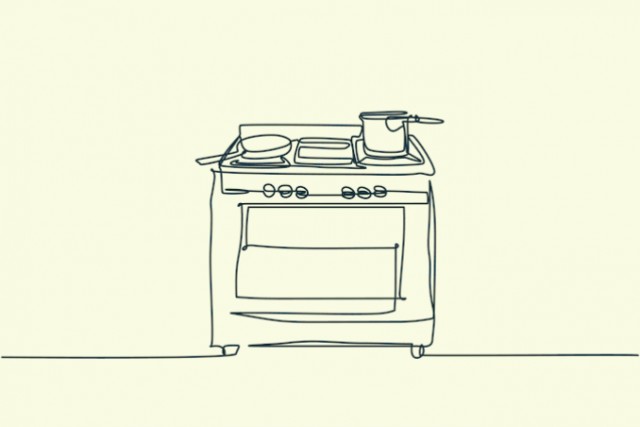 Mrs Ally
Kitchen Fundi
"When you learn, teach.
When you get, give."

Building our digital recipe book.
---

South Africa
Joined 4 months ago
COMMENTS
You May Also Like
Suggest Recipes