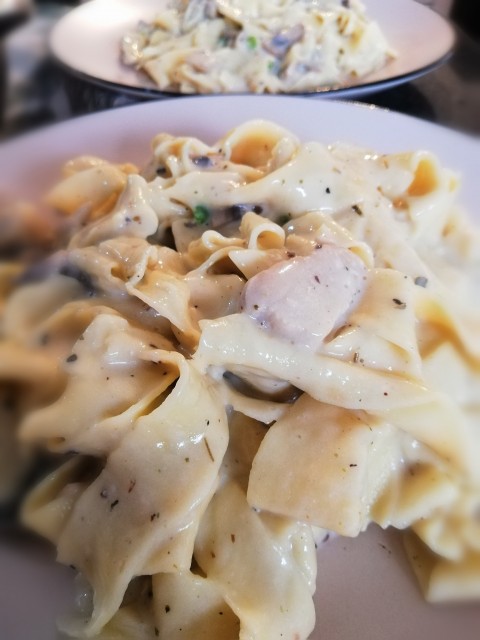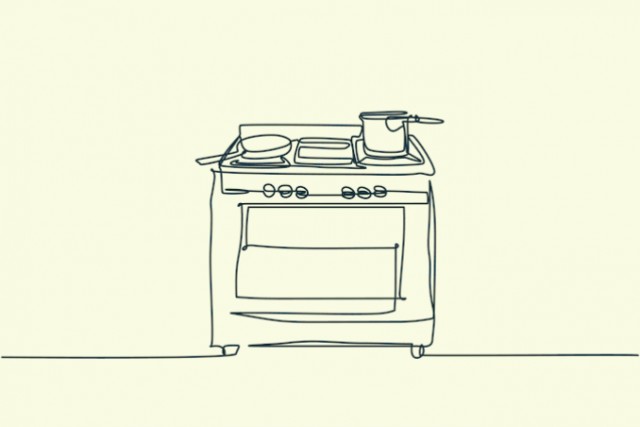 Mrs Ally
Kitchen Fundi
Building our digital recipe book.
---

South Africa
Joined 6 months ago
INGREDIENTS
3 tablespoons butterA splash of olive oil2-3 big cloves of garlic, minced
250g cubed chicken fillet150g mushroom, sliced1 teaspoon salt1 tablespoon Italian herbs1 heaped teaspoon freshly cracked black pepper2 tablespoons fresh lemon juice
1 cup fresh cream 1 cup milk2 teaspoons maizena (corn flour) mixed in ¼ cup cold water
Any fresh Italian herb such as parsley, basil, thyme or chives, chopped
Also required:400g fresh pasta- recipe available in profile 🍝Grated mozzarella or halaal parmesan
METHOD
Heat the butter and olive oil in a pot on medium heat. Add the garlic and saute until fragrant - do not allow to brown. Add the chicken, mushrooms and spices. Saute until well browned and cooked through. Deglaze with the cream and milk. Now add in the maizena (corn flour) water and cook until thickened and silky. Add in your freshly chopped herbs. Now taste for salt, pepper and lemon and adjust as required.
Boiling PastaSalt water very generously for fresh pasta - we do a few tablespoons of rough salt in a large (4 litre) pot filled ¾ with water. When water is boiling vigorously, add in your pasta and set a timer for 4 minutes. Check if cooked, we usually need just 1 more minute. (You may require up to 6 minutes if it is a very thick cut/type.)
Now reserve half a cup of this salty pasta water.Drain pasta and add it to the hot sauce. Add a splash of the pasta water. Mix well and taste. Continue mixing and adding the water until you are happy with the consistency of the sauce. Sprinkle generously with cheese and a little more black pepper, if desired. Serve hot and fresh!
INFO & TIPS
This recipe uses minimal ingredients so be sure to season well and grind that black pepper just before using! Also, using fresh herbs rounds the meal off wonderfully.
POSTED ON
14 Nov 2023
WOULD YOU LIKE TO ?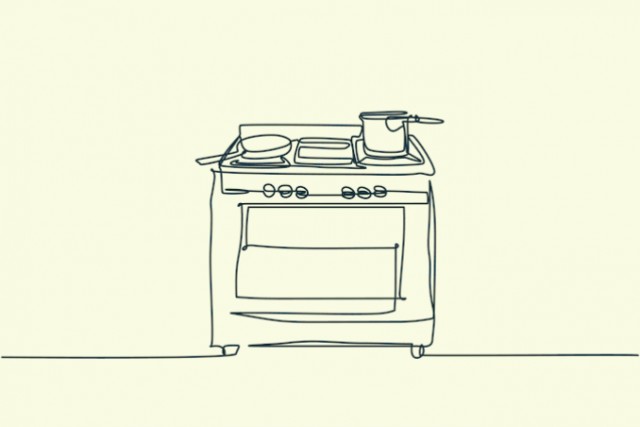 Mrs Ally
Kitchen Fundi
Building our digital recipe book.
---

South Africa
Joined 6 months ago
COMMENTS
You May Also Like
Suggest Recipes