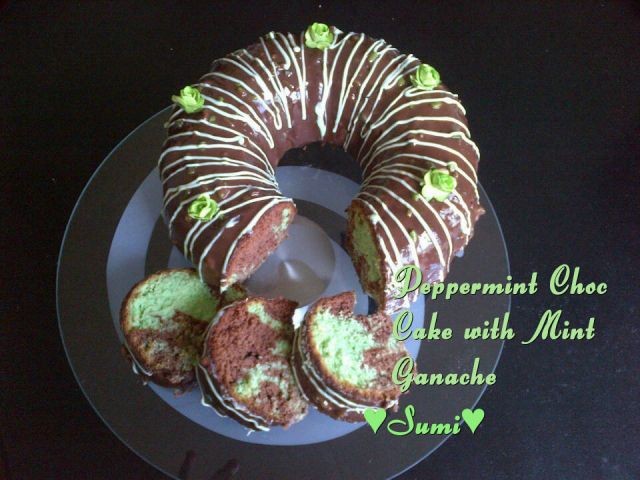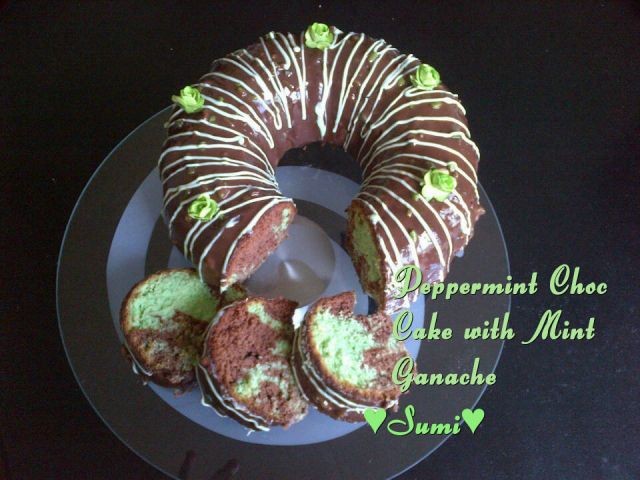 Peppermint Choc Cake With Mint Ganache
By Sumayah
- MASTER CHEF
RECIPE
For this you just need your fav tried and tested plain cake recipe

Divide dough into 2 parts.
Colour one with little green food colouring & add some peppermint essence.

Add 2 tablespoon coco powder to the other mixture. In a bundt pan add 1 tablespoon green batter than next to it 1 tablespoon brown batter. Do this until bottom of pan is covered.

The next layer put the green batter on top of the brown batter. Do dis until all the batter is used.

Take a knife & make swirls. Not to much. Bake until done ± 25 to 30 minutes

For ganache I melted 1 and half cadburys mint crisp in micro. Then added little milk @ time until I got a nice pouring consistency.

Spoon over cool cake. Melt few pieces of white choc I used milky bar then add few drops of green colouring & drizzle over cake

Enjoy



»̶ S̶̲̥̅̊um̶̲̥̅̊​A̶̲̅Ýa̶̲̥̅̊н̣̇ «̶ إبراهيم.
Comments ordered by Newest
---