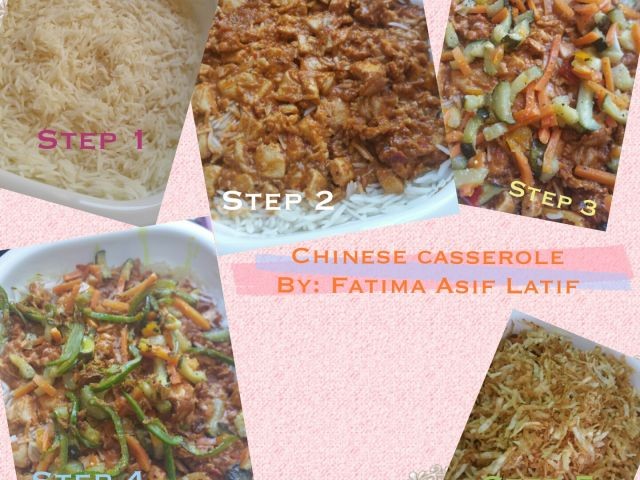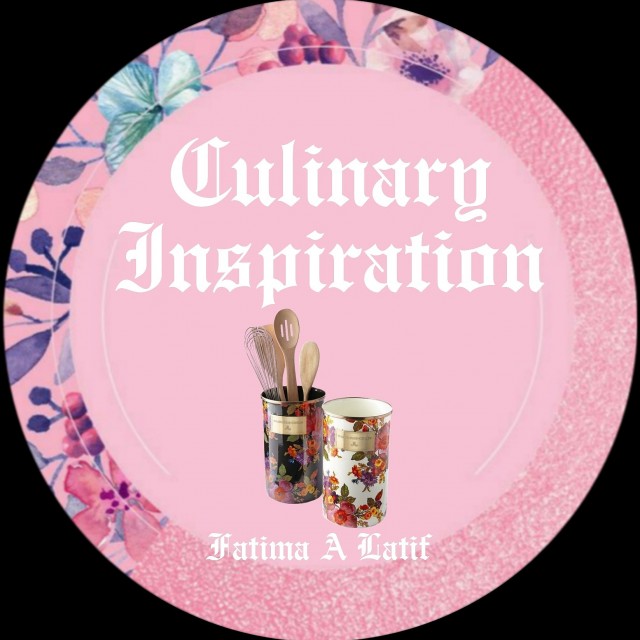 Fatima A Latif
Grand Master
So grateful to be sharing my world with you 💛
www.culinaryskillsbyfatima.wordpress.com
---

South Africa
Joined 10 years ago
---
@_culinaryinspiration_
RECIPE
Chinese casserole
By: Fatima Asif Latif

Step 1.
Boil 1 ½ cups basmati rice. Drain. Set at the bottom of Pyrex.

Step 2
Cube 4-5 chicken fillets.
Cook with 1 tablespoon butter, 1 teaspoon ginger garlic, ½ teaspoon chilli garlic paste, 1 teaspoon dana, 1 teaspoon jiro, 1 teaspoon salt, 1 tablespoon soya sauce, 1 tablespoon chilli garlic sauce, 1 tablespoon steers prego sauce, 1 tablespoon bbq sauce, 1 tablespoon lemon juice, 1 teaspoon chicken spice and 1 onion grated. Cook till done. Then add 1 tablespoon maziena mixed in water. Add in stir till thick and set over rice.

Step 3
Stir fry 2 cups hawain stir fry and pineapple pieces with 1 tablespoon oil, zeal and lemon pepper. Set over chicken.

Step 4
Fry onion in oil with whole jeeru (cumin), thin green pepper slices and ¼ teaspoon tumeric. Add little salt and lemon juice. Throw over stir fry.

Step 5
Grate 4 potatoes. Deep fry till golden. Drain and season with oil. Sprinkle over. Serve.

Enjoy.
WOULD YOU LIKE TO ?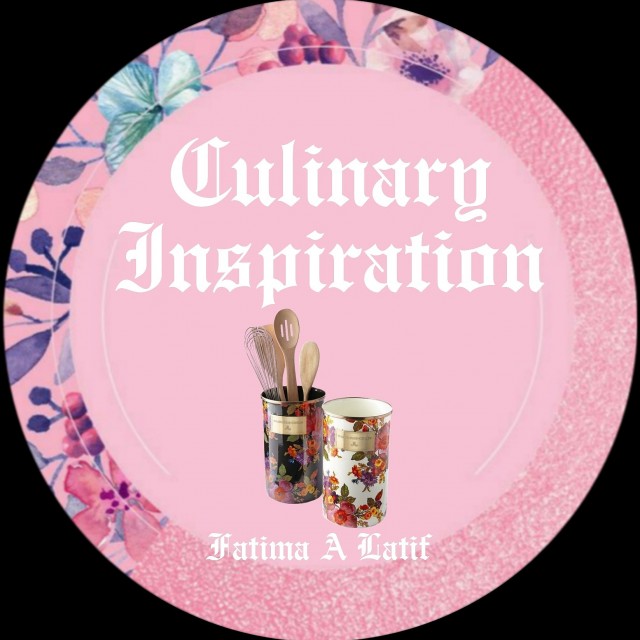 Fatima A Latif
Grand Master
So grateful to be sharing my world with you 💛
www.culinaryskillsbyfatima.wordpress.com
---

South Africa
Joined 10 years ago
---
@_culinaryinspiration_
COMMENTS
You May Also Like
Suggest Recipes