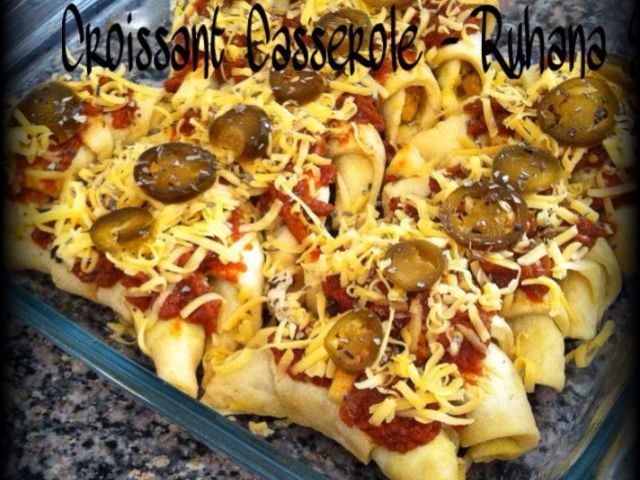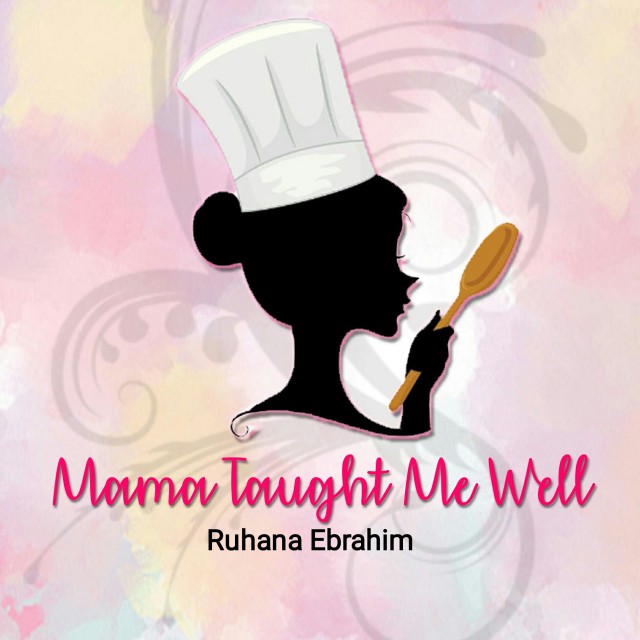 Ruhana Ebrahim
Grand Master
Food Blogger & Food Stylist.
Fusion Cooking.
Food Author.
Mum & Wife.
Interior Decorator.
South African.
---

South Africa
Joined 7 years ago
---
@mama_taught_me_well
INGREDIENTS
Croissant Casserole
Rec & Pic cred: @mama_taught_me_wellRuhana Ebrahim
Ingredients:Dough:2 cups self raising flour1 cup plain double thick yoghurtPinch salt
Filling:1kg chicken mince1 large onion (sliced)1 piece taj1 tablespoon ground green chillies1 tablespoon ground garlic1 teaspoon lemon pepper1 teaspoon dhana Jeeru (Cumin) powder1 teaspoon saltPinch turmeric1 tablespoon lemon juice1 teaspoon white chilli powder1 tablespoon mustard sauce1 tablespoon mayonnaise2 large potatoes (finely diced)Nando's chips spice
Topping:3 large tomatoes (liquidized)1 onion (sliced)1 teaspoon red chilli powder½ teaspoon salt¼ teaspoon turmeric1 teaspoon dhana Jeeru (Cumin) powder3 tablespoon tomato sauce
Garnishes:Grated cheedar cheeseDried oreganoSliced pickled jalapenos/gherkins
METHOD
Method:1. Braise onion for filling in oil with taj till golden. Remove taj. Add spices, chillies, lemon, garlic and mince. Cook until halfway done then add sauces and cook till just done and a little saucy. Leave aside to cool. 2. Fry potatoes and spice. Mix into mince. 3. Braise onion in oil till golden. Add tomatoes and spices and cook until reduced and a wet chutney is formed. 4. Rub yoghurt and flour together. Form a soft dough and roll out. Cut out elongated triangles and place cooled potato mince filling on dough. Roll into croissants and place in fridge to firm up. 5. Bake in preheated oven at 180 deg for 10 minutes until done. Then place really close together in a casserole dish.6. Spoon over chutney, sprinkle cheese over generously and then garnish. 7. Bake again in oven till cheese is melted.#mamataughtmewellrecipes
Note: may roll the dough into open ended springrolls/ scrolls if do not wish to make into croissant shape. Also note I did not spoon on as much chutney And cheese for picture purposes.
WOULD YOU LIKE TO ?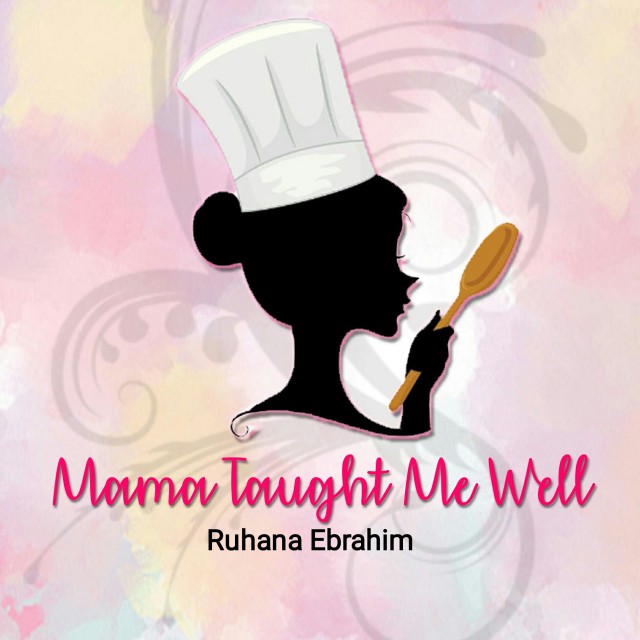 Ruhana Ebrahim
Grand Master
Food Blogger & Food Stylist.
Fusion Cooking.
Food Author.
Mum & Wife.
Interior Decorator.
South African.
---

South Africa
Joined 7 years ago
---
@mama_taught_me_well
COMMENTS
You May Also Like
Suggest Recipes