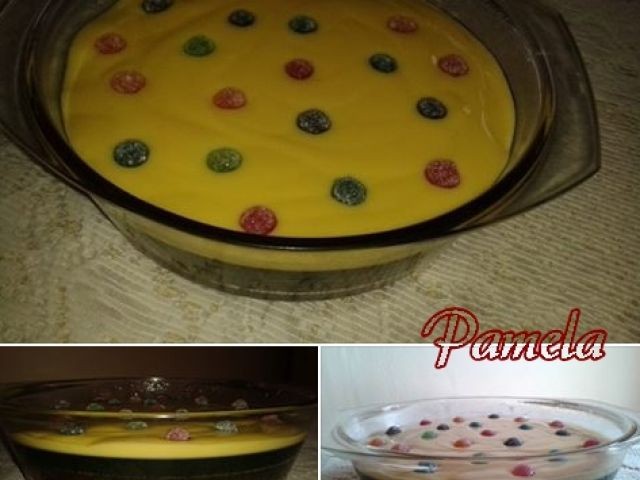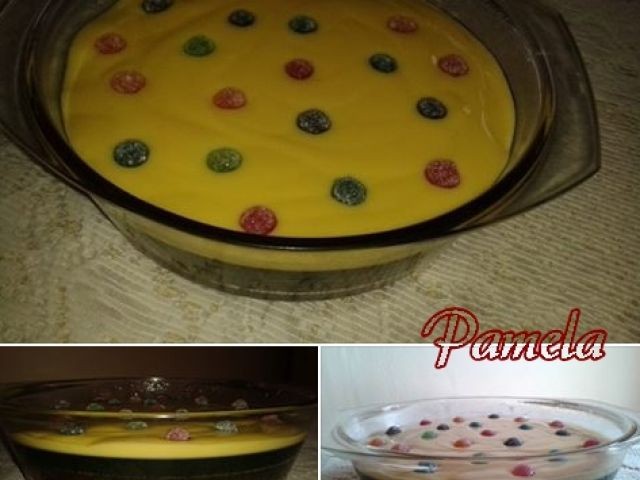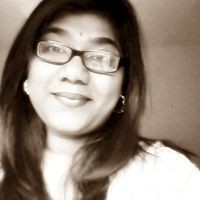 ---
INGREDIENTS
1 packet Raspberry Jelly
1 packet Pineapple Jelly
1 packet Greengage Jelly
1 packet 250g Jelly Tots or Sweets of yr choice
Custard for Topping

METHOD
Prepare jelly 1 Packet Jelly as instructed on Package ( Colour of your Choice )
Pour into clear glass dish about 20-24cm diameter. Allow to set it fridge for 2-3 Hrs
After first layer has set, prepare another Colour, let it set and then the third layer.
Lastly top with Ultramel Custard not to thick, or else the sweets will not suface. Serve with Ice Cream and other desserts. Enjoy
( Made with L♥vanilla essence)
U can add more layers if you wish, and can also add Jelly tots in between layers, but I prefer smooth Jelly.
Comments ordered by Newest
---