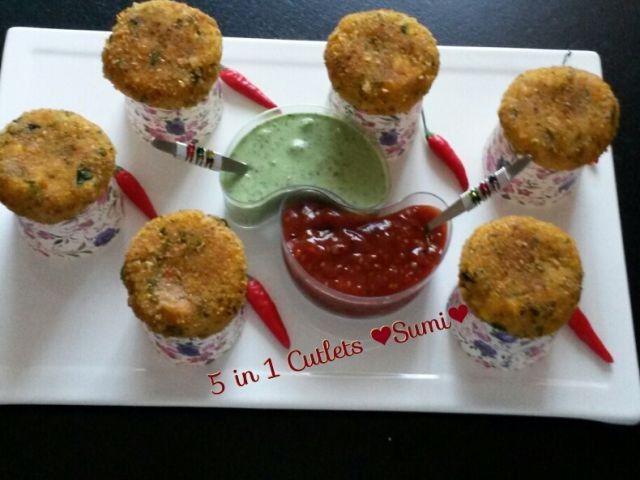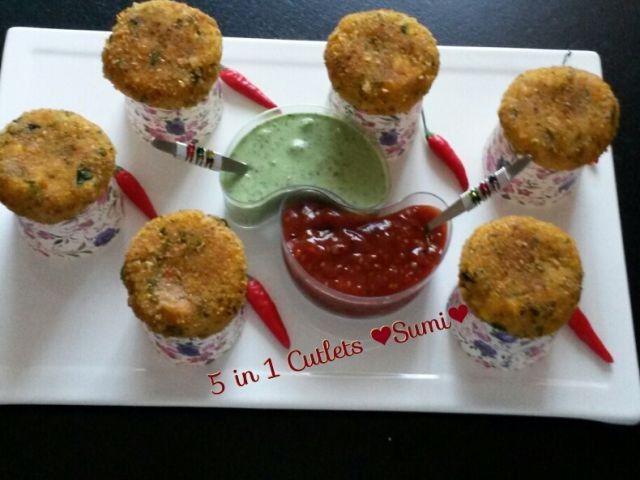 33
favs
2
coms
7.1K
views
INGREDIENTS
Recipe credit: Ruhana

•1 Cup Cooked Chicken Filling
•1 Cup Mashed Potatoes
•1 Cup Boiled Spaghetti
•1 Cup Grated Cheese
•1 Cup Frozen Sweetcorn
•fist chopped dhania (coriander)
•salt and pepper (to taste)


METHOD
Method:
1. Cook chicken with salt, pepper, garlic and ground green chillies.
2. Combine all ingredients.
3. Form into cutlets. Dip in egg and bread crumbs and refrigerate until firm.
4. Fry in shallow oil over low heat, until golden and crispy on both sides.
5. Drain on kitchen paper and serve with chutney of choice.
Comments
Ordered By Newest
---
---
Suggest Recipes
You May Like