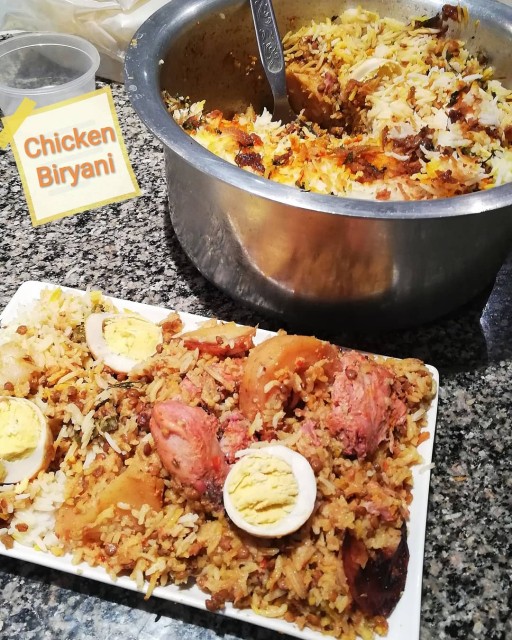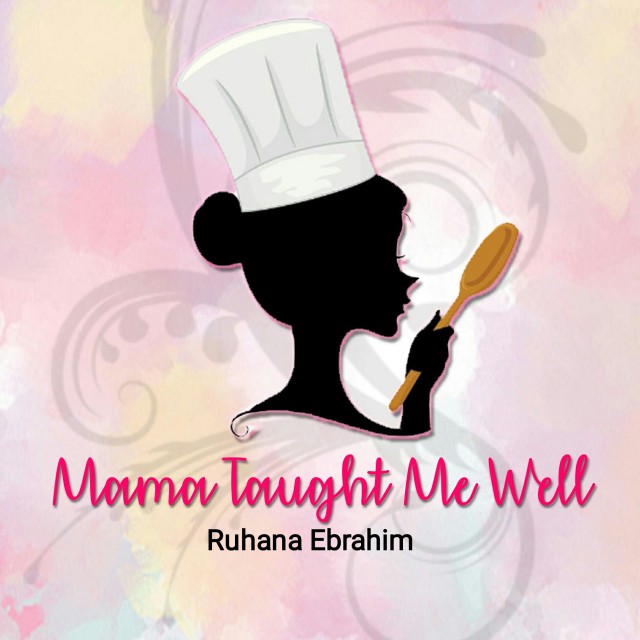 Ruhana Ebrahim
Grand Master
Food Blogger & Food Stylist.
Fusion Cooking.
Food Author.
Mum & Wife.
Interior Decorator.
South African.
---

South Africa
Joined 7 years ago
---
@mama_taught_me_well
CREDITS
Pic cred: Ruhana Ebrahim
Rec cred: @mama_taught_me_well


INGREDIENTS
ghee (Clarified butter) and butter (as needed).Boil 4 cups rice (with 1 teaspoon rough salt),Boil 1 ½ - 2 cups Masoor (Back lentils) (with 1 teaspoon rough salt + ¼ teaspoon turmeric powder)Fry 4 finely sliced onions (reserve a handful for top of rice).Fry 6 potatoes (in halves, mix with yellow colouring to give golden colour).Cut 2 potatoes (flat slices - keep unfried).1.5 - 2kg chicken pieces
Mixture:500ml box sourmilk,2 tomatoes (liquidized),Handful fresh green dhania (coriander) (chopped),Handful fresh mint (chopped),Reserved fried onions (crushed),3 pcs taj (cinnamon sticks),3 elachie (cardamom) pods,5 lavang (cloves),3 bay leaves,2 star anise,good pinch saffron strands,few drops saffron essence (optional),2 teaspoon rough Salt,2 teaspoon chilli powder,1 teaspoon rough red chillies,1 large serving spoon Red ginger garlic masala,1 tablespoon ground green chillies,2 teaspoon dhana jeeroo powder,2 teaspoon whole Jeeru (Cumin),¼ cup Lemon juice,2 tablespoon white vinegar,4 Whole green chillies (slit longwards).
METHOD
1. When boiling rice and Masoor (Back lentils), it should be ¾ done so it doesn't become mush. If you break the grain or lentil, it should be slightly al-dente.2. Mix chicken pieces into above mixture. Leave it in it'smarinade.3. In a deep pot, pour some ghee (Clarified butter) and set the unfried potato slices at the bottom.4. Take a handful of boiled rice and sprinkle on top of potato slices.5. Remove chicken pieces from marinade. Place down onto potato slices, leaving sourmilk marinade aside.6. Place fried potato halves on top of chicken pieces.7. Mix boiled Masoor (Back lentils) and ⅓ of the boiled rice into the reserved sourmilk mixture.8. Then pour the Masoor (Back lentils) mixture on top of potatoes and chicken.9. Spoon over the boiled rice.10. In a pan, mix saffron threads with few drops saffron essence and a little water. Heat through.11. Cut up cubes of butter and place on top of rice.12. Sprinkle reserved handful of crushed onions and chopped dhania (coriander) on top.13. Pour saffron water over top of rice.14. Cover the top of pot in foil.15. Cook in preheated oven (preferably) or on stove top (with lid over) till the water is evapourated.16. This is where I place the pot in my Wonderbag cushions to steam. 17. If you don't want to use cushions, you could continue to steam it in oven till chicken is cooked through.18. Serve with dhai, salad and papar.
INFO & TIPS
Note: May add in few boiled eggs. If using, push into rice layer and cover with rice.
WOULD YOU LIKE TO ?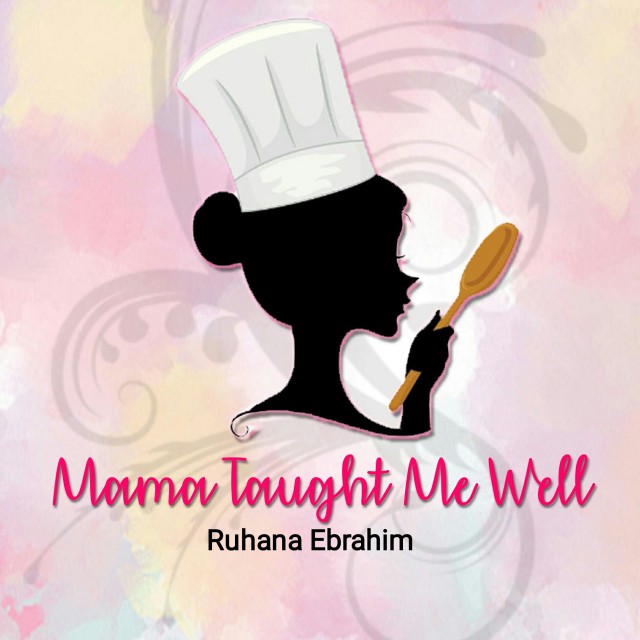 Ruhana Ebrahim
Grand Master
Food Blogger & Food Stylist.
Fusion Cooking.
Food Author.
Mum & Wife.
Interior Decorator.
South African.
---

South Africa
Joined 7 years ago
---
@mama_taught_me_well
COMMENTS
You May Also Like
Suggest Recipes