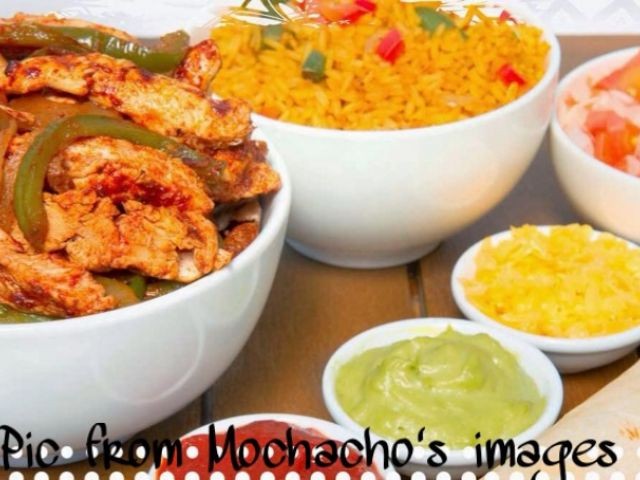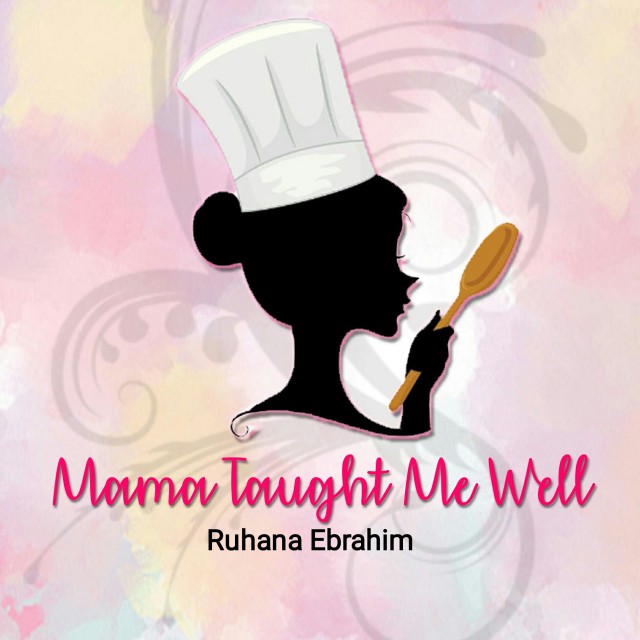 Ruhana Ebrahim
Grand Master
Food Blogger & Food Stylist.
Fusion Cooking.
Food Author.
Mum & Wife.
Interior Decorator.
South African.
---

South Africa
Joined 7 years ago
---
@mama_taught_me_well
CREDITS
Rec cred: @mama_taught_me_well
Ruhana Ebrahim


INGREDIENTS
Savoury Rice:2 cups basmati rice,4 cups hot water,1 medium onion (finely sliced),½ taj (cinnamon) stick,½ teaspoon whole jeeroo,½ teaspoon rough salt,Pinch turmeric powder,¼ teaspoon rough red chillies,¼ teaspoon ground black pepper,½ cup frozen McCain's mixed vegetables,½ cup diced red + green peppers,Robertson's Spice for Rice,Robertson's Dried Parsley.
Chicken Strips:1kg chicken fillet,1 tablespoon lemon juice,1 teaspoon Mochachos spice,1 tablespoon garlic paste,½ teaspoon salt,½ teaspoon white pepper
Basting sauce:4-6 tablespoon Mochachos chicken spice (Mild or Hot),¼ cup oil1 tablespoon lemon juice
OPTIONAL SIDE DISHES:Guacamole:2 avocadoes- peeled, pitted & diced,1 tablespoon fresh coriander,1 teaspoon salt,1 teaspoon ground black pepper,1 teaspoon ground garlic,½ lime- juiced.
Blend in blender all ingredients together. Serve.
Tomato Chutney:2 tomatoes (liquidized/grated),½ taj (cinnamon stick),½ teaspoon chilli powder,Pinch turmeric powder,½ teaspoon salt,½ teaspoon black pepper,1 teaspoon dhana jeeroo powder,Pinch ground garlic,1 small onion,2 curry leaves.
Tomato Salsa:2 English tomatoes,1 medium onion,2 whole green chillies,Fist of fresh coriander,Salt and pepper,White vinegar.
METHOD
Rice:
1. In a deep pot, braise onion with a drizzle of olive oil, taj and Jeeru (Cumin).
2. Once it starts to soften and turn "pink", add water, salt and turmeric.
3. Cover pot, and on medium heat allow water to come to a boil.
(My stove's heat level is till #6. Medium is #4.)
4. Wash the rice to release the starch.
5. Add rice to the boiling water, and allow cooking till water is evaporated halfway, stirring once in-between.
6. When rice is puffed and halfway cooked (the rice will be puffed but still have a little bite to it and the water will still be visible in pot) add in washed frozen mixed veg and peppers.
7. Now drop the heat to low and allow to steam through, and for the rice to get fluffy.
8. When rice is now properly steamed and all the water has evaporated, turn the stove off and allow the rice to cool for a few minutes.
9. Now add the chilli, pepper, parsley and Spice for Rice to taste.
10. Toss gently so that you do not break and mush the rice.
11. Allow to sit in hot pot with lid on for a few minutes for spices to steam through.

Chicken:
1. Wash and cut chicken into strips.
2. Steam chicken with above ingredients till ¾ done.
3. On the stove, in a saucepan, warm oil. When warm, add Mochachos chicken spice and lemon juice stirring until fragnant.
4. Remove from heat immediately so it does not burn, and toss fried chicken strips in the sauce.
5. Place on electric grill and allow to redden, basting with sauce.

Guacamole:
Blend in blender all ingredients together. Serve.

Tomato Chutney:
1. Braise onion with drizzle of olive oil and cinnamon till golden.
2. Add spices, bay leaves and garlic and braise for 10 seconds.
3. Pour in tomatoes; allow liquid to reduce and tomato to thicken.
4. Remove leaves and cinnamon and spoon into serving bowl.
5. Serve hot.

Salsa:
1. Wash and deseed tomatoes.
2. Dice tomatoes, dice the onion and slice chillies into thin rounds.
3. Add vinegar, salt and pepper and to taste.
4. Toss with coriander.
5. Serve cold.
INFO & TIPS
Not my image, from mochachos ad.
WOULD YOU LIKE TO ?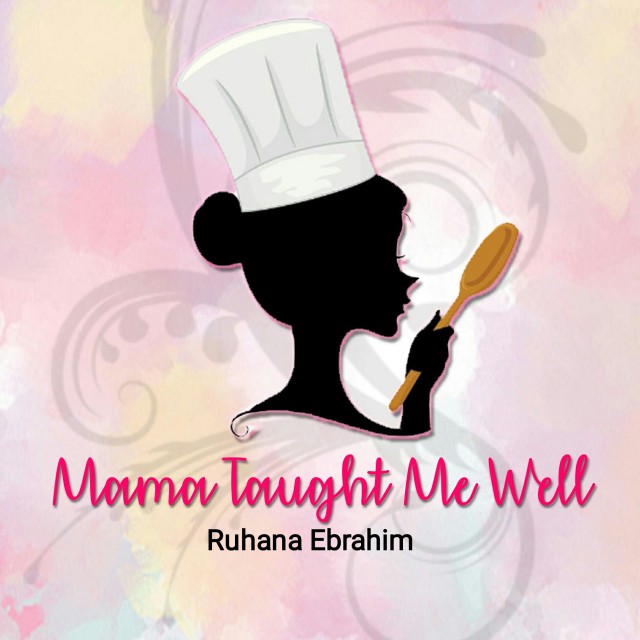 Ruhana Ebrahim
Grand Master
Food Blogger & Food Stylist.
Fusion Cooking.
Food Author.
Mum & Wife.
Interior Decorator.
South African.
---

South Africa
Joined 7 years ago
---
@mama_taught_me_well
COMMENTS
You May Also Like
Suggest Recipes