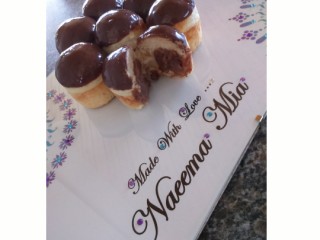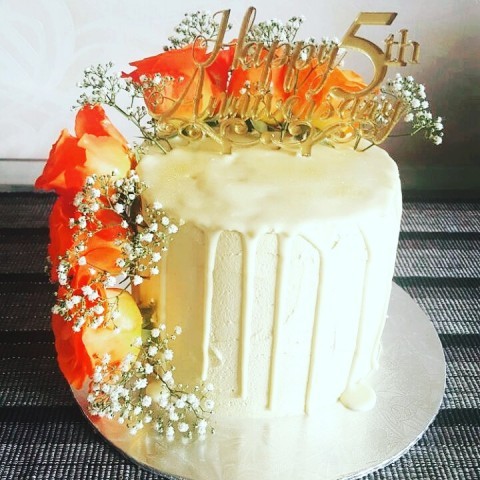 Naeema Mia
MASTER CHEF
---

South Africa
Joined 5 years ago
---
@thedazzlingdishes
RECIPE
Chocolate custard filled doughnuts
My yeast dough by :@zaheera_b
Adapted by :@naeema_mia

4 cups flour
2 teaspoon salt
3 tablespoon sugar
3 tablespoon cremora or klim
One packet dry yeast
3 tablespoon oil
Combine dry ingredients,
¾ cup milk ¾ cup water(warm)
1 lightly beaten egg
Add wet ingredients to the dry ingredients to form a very soft dough.
Knead for a minute. Leave in a warm place until double in size.
When dough has risen punch down. Divide dough into 36 balls. Place balls in well greased cupcake pan, allow to rise abt 10 minutes brush with egg . Bake in preheated oven 180 deg for 20 minutes.

(this recipe Can be used for sweet and savoury, Pizza bases, Croissants,
Cinnabons, doughnuts , calzones etc)


Chocolate custard filling :
Recipe by :@naeema_mia

1 cup milk
¼ cup sugar
2 egg yolk
1 teaspoon vanilla essence
2 tablespoon corn flour
¼ cup dark chocolate chips

Heat milk, sugar and vanilla, when heated, jus before boiling point add the yolks. Once the milk reaches boiling point add the corn flour and mix continuously until thick, remove from heat mix in chocolate chips. Pour into a piping bag with metal tip

When doughnuts are cool pipe custard from the side into the center. Dip in chocolate.

Glaze :
Melted chocolate.
WOULD YOU LIKE TO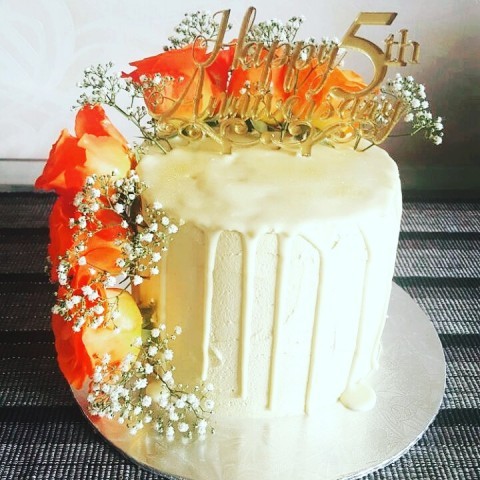 Naeema Mia
MASTER CHEF
---

South Africa
Joined 5 years ago
---
@thedazzlingdishes
COMMENTS
You May Also Like
Suggest Recipes