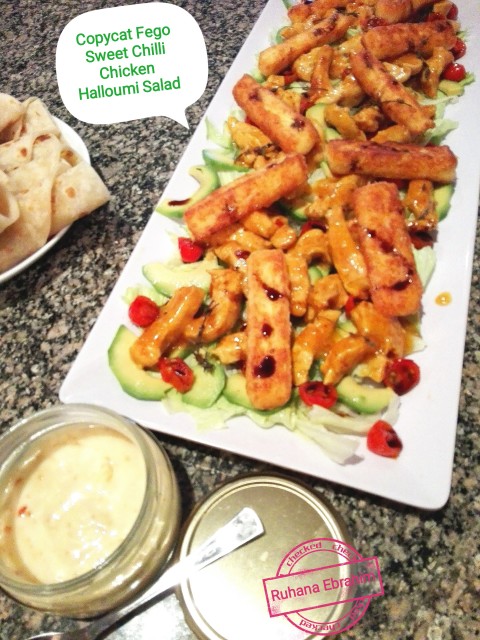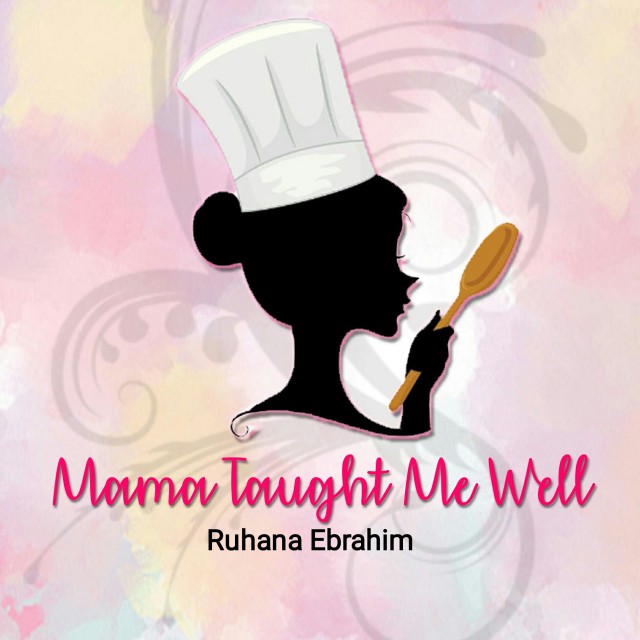 Ruhana Ebrahim
Grand Master
Interior Decorator.
Foodie!
Food styling.
Fusion Cooking.
Recreational baker.
Food Author of "Oh My Cupcakes!"
Mum and wife.
(Another 2 books on the way Insha Allah!)
---

South Africa
Joined 6 years ago
---
@mama_taught_me_well
RECIPE
Copycat Fego Sweet Chilli Chicken Halloumi Salad
Rec cred: Ruhana EbrahimPic cred: @mama_taught_me_well
Ingredients:1 block halloumi cheese (cut into fingers)½ cup cake flourLettuce (shredded)1 avocado (sliced)½ punnet baby plum tomatoes (halved)Balsamic reductionSweet chilli sauceLight mayonnaise
Chicken-500g chicken fillet (cut into small strips)1 tablespoon oil½ teaspoon salt½ teaspoon white pepper½ teaspoon paprika1 tablespoon lemon juice1 teaspoon crushed garlic3 tablespoon sweet chilli sauce
Method:1. Heat oil in a pan.2. Add chicken, spices, garlic & lemon.3. Cook till half done, then add sauce.4. Cook till done & leave aside. 5. In a pan cook tomatoes for 2min.6. Arrange lettuce on a plate.7. Place tomatoes & avocado.8. Drizzle balsamic reduction on tomatoes.9. Cut halloumi into fingers.10. Dip in flour, then shallow fry on high heat till golden.11. Whilst frying, reheat chicken.12. Place chicken & halloumi on lettuce.13. Mix mayo & sweet chilli sauce to taste.14. Serve with salad.
POSTED ON
02 Feb 2018
WOULD YOU LIKE TO ?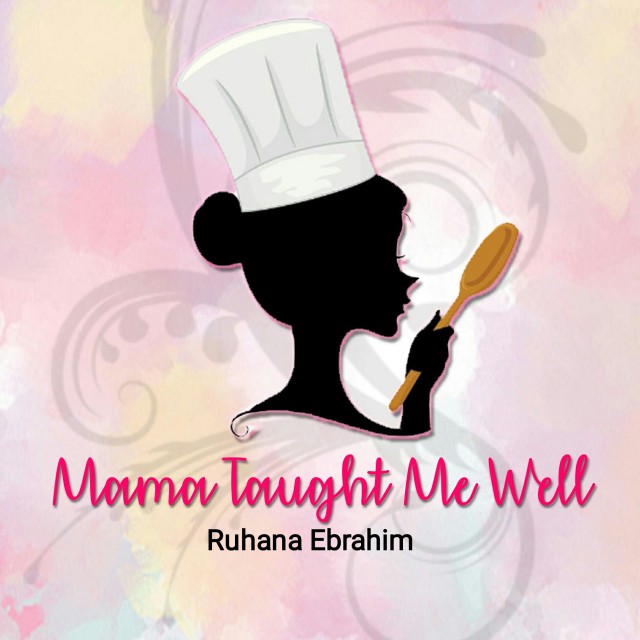 Ruhana Ebrahim
Grand Master
Interior Decorator.
Foodie!
Food styling.
Fusion Cooking.
Recreational baker.
Food Author of "Oh My Cupcakes!"
Mum and wife.
(Another 2 books on the way Insha Allah!)
---

South Africa
Joined 6 years ago
---
@mama_taught_me_well
COMMENTS
You May Also Like
Suggest Recipes