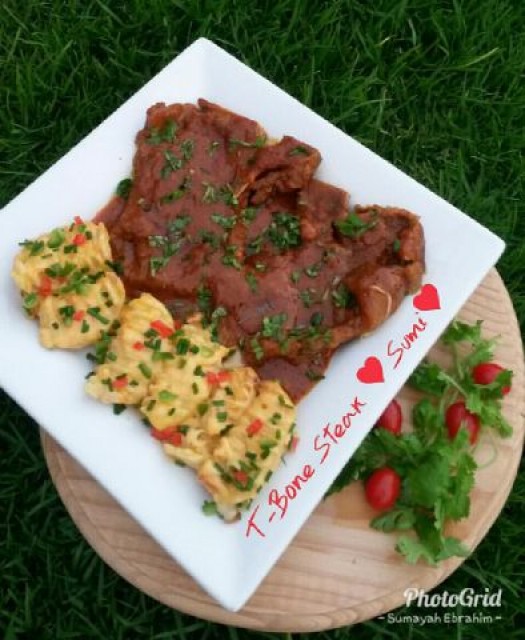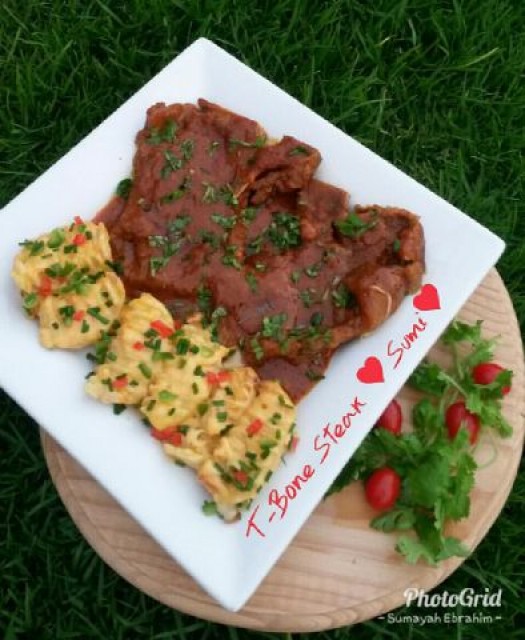 RECIPE

Rec credit @sumie_akoojee
pic credit. Sumi
1kg t bone steak
1 tablespoon red masala
1 teaspoon salt
1 teaspoon red chili powder
1 teaspoon green chili paste
1 teaspoon dhana Jeeru (Cumin) (cumin)
1 teaspoon turmeric
2 teaspoon calistos Texan steak spice
2 tablespoon vinegar
1 tablespoon Worcestershire sauce
2 tablespoon nandos prego sauce
2 tablespoon tomato sauce
1 tablespoon mustard sauce
2 tablespoon mayonnaise
Mix all the ingredients together and marinate the steak for a few hours. Cook with some butter.
I doubled all the sauce quantities to make it a little saucier.
Peas
1kg frozen peas
2 dry red chilies 🌶
1⁄2 teaspoon salt
Oil
Heat oil in a pot then add in your peas and chillies and leave to cook. Do not cover the pot with a lid and stir occasionally to avoid burning. When peas are nice and crispy then add in your salt. Throw a tea shower over till ready to eat.

Comments ordered by Newest
---